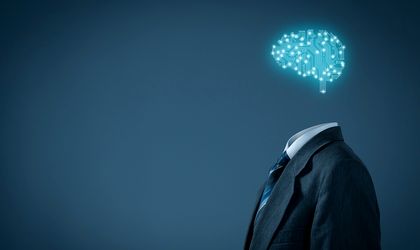 AI (Artificial Intelligence) has become the talk of the world lately. No matter where you go, you may see people either talking, discussing, or using AI. In fact, one of the most common reasons why AI has become such a fuss is due to its potential to replace jobs and professions that are currently relevant. 
As AI is powered by automation, it revolutionizes the working process and delivers the best outcomes of all time. So, if the right ecosystem is provided, AI can do things more easily, smoothly, and efficiently. Let's learn more about it below:
Fewer Errors, More Accuracy! 
As AI is computer-oriented, you may not find them making common errors as you would in human manual work. AI is designed to deliver accurate work outcomes after being provided with a set of instructions. You'll get exactly what has been coded, and that makes things easier for many industries. 
For example, if you are a data entry associate, you would know the importance of mistypes and how they can create havoc in the long term. Now, to prevent such common problems, AI can step in and ease things with fewer errors and more accurate data entry. 
Endless Productivity
Great companies obsess over productivity, and AI can ensure the same. Not only does it boost the employee productivity as a team, but it also ensures consistent performance without any rest or perks.
For example, if you have a digital marketing start-up, your proofreaders would have a certain capacity, after which they wouldn't be as productive as they were earlier. But AI has no such capacity, and it stays productive all the time. 
Also, your proofreaders or other employees may get bored with tasks, especially if it's repetitive. But in AI, there wouldn't be such a case, as they can do any task for endless amounts of time without getting bored. 
Reduced or Eliminated Paperwork
AI can also reduce paperwork and ensure effortless documentation. An AI-based document processing can easily automate the process without putting too much time and effort. It can boost efficiency and enable your business to do more tasks within a limited time period. 
Eventually, AI can offer help with clinical documentation for better patient outcomes. It can easily monitor a patient's health plan/medical perks and collect relevant documentation like patient history and medical approvals. AI can ensure faster work than humans, who may take more time to process all this information as a document.
Tasks Without Emotional Intelligence
AI can easily handle tasks that don't require emotional intelligence. This could be easily justified by the fact that 62% of consumers prefer to choose chatbots rather than humans to answer their requests. That's because these chatbots are designed to answer their questions in real time. Customers only look for human assistance if they are looking for something complex to deal with. 
For this reason, AI has been replacing customer care executives to answer quick FAQs and short customer support questions. They also offer assistance with internal queries and offer independent handling of the issues. AI has already been elevating call center omnichannel services in 2023, and there's certainly more to it. 
Ordering and Guest Handling
AI has been commonly used in industries like hotels and accommodations. Things like auto-check-ins can cut down the requirement for receptionists in hotels. Meanwhile, AI has also encouraged self-orders, which eventually cuts the hassle of hiring waiters. So, these professions are at risk too!
Can AI Replace Relevant Professions COMPLETELY? 
Although AI may seem convenient, people must know that AI is not here to replace these professions completely. Rather, it's to provide additional support, so things can be done more seamlessly. 
If you want the best out of business, you must take the support of AI along with other things like tools, technologies, VPN with dedicated IP for safety, human intelligence, and more. AI cannot replace the creative thinking and brainstorming of humans. 
Humans will remain valuable resources in the workforce, and if industry tries to replace them, it will be a mistake! In fact, things can backfire and you may lose more than you can gain. 
Final Note
So, can AI replace relevant professions around the world? To some extent. How can AI replace it? Through its automation, efficiency, and potential to perform human-like tasks. But can AI replace human professions completely? Not really!