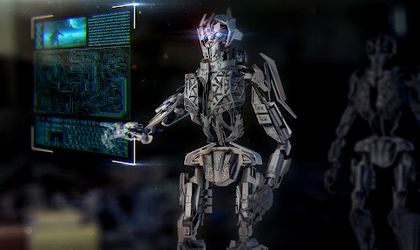 In the business world, artificial intelligence (AI) is no longer a buzzword but a reality. Many organizations are using AI to improve their performance in various areas. While there are some concerns about how AI will impact jobs in the future, the overwhelming majority of businesses report that they have seen significant improvements in performance since implementing AI into their operations. In this article, we will explore how AI can help your organization achieve its goals and improve overall performance.
Legal Operations 
In the legal world, AI is being used both for research and automating document drafting.  With machine learning, computers can comb through these documents to quickly uncover all relevant information. If a person needs to draft a contract, they can turn the documents over to AI, and instead of drafting out the document themselves, the computer automatically generates one with all relevant information included. Using breakthrough technology, legal teams can now carry out their jobs much faster and with more accuracy than ever before. As a result, companies that previously had to rely on teams of lawyers and assistants for this function now have streamlined their operations by delegating it to AI.
Content Creation 
Machine learning can also be used to improve content creation, whether it is for your blog or other online platforms. For example, instead of hiring full-time employees to generate original content for your website, you can use machine learning algorithms to automatically do this task for you. If your goal is to increase the number of blog posts on your site, you can input the relevant keywords into the algorithm, which will then use these words as guidelines to create content that it thinks will resonate with your audience. Once this learning process is complete, the machine begins creating new blog posts for you. This way, you don't have to worry about coming up with new ideas or topics: just let the algorithm do this for you and sit back and enjoy the results.
Customer Service 
The same technology that can be used to automate legal and content creation tasks is also being used for customer service. Through machine learning algorithms, computers can "read" customer emails and chat messages as they come in and provide responses based on keywords within the conversation. For example, if a potential client writes into your customer service department with a question about something in your product's terms of service, the algorithm will scan this document for relevant information to provide to the client. This frees up customer service employees from having to spend time on these mundane tasks and allows them to focus on more complex problems that require human intervention.
Product Development 
Many companies are using AI technologies in their product development strategies. The more data a company has, the better it can predict what consumers will want to buy. This information allows businesses to make more accurate sales forecasts and create products that more accurately meet customer demands. Machine learning algorithms analyze consumer trends and preferences as they develop new products, allowing companies to successfully guess what their audience wants before anyone else. 
Using AI in product development helps companies save time and money, as they do not have to go through trial and error iterations before finally releasing a product that people actually want. The product is created at the outset, avoiding any changes along the way.
Manufacturing Process
AI is also improving manufacturing processes. Robots equipped with AI supercomputers can coordinate and control factory machinery, effectively performing many of the tasks that human workers would usually do. These robots are able to collect data more accurately than any person could in order to continuously improve their performance and ensure that all products are made in the most efficient way possible.
The manufacturing process is also benefiting from another type of AI algorithm, which is used to quickly and accurately assemble products. Instead of having people manufacture individual parts and then put them together, intelligent robots can use machine learning to create the product itself based on a design blueprint provided by workers. The result is faster production time and higher quality craftsmanship than ever before.
Before implementing AI technologies, companies should follow two main rules: first, AI should always be kept away from any critical infrastructure that could harm people if it malfunctions; second, businesses need to have a concrete plan for dealing with the data that they will collect as a result of using these new systems. With successful planning and execution, however, many businesses can automate their operations and improve the performance of all departments across their organization.