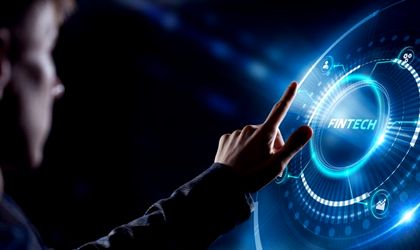 The desire to simplify their lives has forced humanity to create inventions throughout its history. Now, in the modern high-tech era, progress does not stand still. Hawex IO is one of the ambitious companies that are opening up new opportunities in the fintech market.
Hawex IO — Who are they?
The Hawex IO company was organized in 2019 in Malta, and in 2020 it was relocated to the UK, having received FCA (Financial Conduct Authority) authorization. A year later, Hawex IO entered the market as a PSP (payment service provider), offering a whole range of financial services for businesses: conducting banking operations, opening and maintaining accounts, Internet acquiring, as well as legal and technical support for clients. The idea of Hawex IO was to create an analogue of convenient online banking, but only for business. During the development, new technical solutions were tested, which allowed the company to cover more market segments.
Like many startups, Hawex IO was created by a company of like-minded enthusiasts who absolutely believed in the success of their project. According to this principle, a team of professionals was assembled. They are developing and maintaining the system now. Some of the employees are freelancers who work only on Hawex tasks. According to the company's managers, such employees bring fresh ideas to the product and are actively involved in their implementation.
It is important for the Hawex IO team that their product does not simply work, but also meets customer needs. The development is largely based on feedback from users: each request is individually analyzed, possible solutions are discussed, suggestions for improving the system are studied. According to Romans Nekrutenko, CEO of Hawex IO, the company is constantly working to combine several existing software solutions with its own developments, optimize them and get a full-fledged working service as a result. This process is continuous, because the team is constantly looking for new ways to develop and improve the product so that the user does not doubt the choice of Hawex.
Opportunity horizon: payment service provider, cryptoprocessing and Hawex Mobile
As a PSP (payment service provider), Hawex provides its customers with Internet acquiring services that allow them to accept debit and credit card payments online in any country. The modern world does not stand still. Nowadays standard money and bank cards are not the only  payment methods — cryptocurrency payments have also been gaining momentum in recent years. Often, exchanging fiat currency for cryptocurrency is another quest. Hawex IO understands this, that is why one of the priority areas of development is the launching of its own cryptoprocessing and a custodial wallet.
Hawex IO cryptoprocessing provides acceptance, storage and withdrawal of funds from individuals to companies. Thus, businesses can legally accept payments not only with bank cards, but also with crypto wallets. Seamless integration of Internet acquiring and cryptoprocessing is carried out under the mobile application – Hawex Mobile. This solution significantly increases the number of payment methods, making online purchases accessible and attractive to even more people.
Hawex Mobile offers the user to create an account in which the client can open custodial and non-custodial wallets. At the same time, there is no additional conversion. The application allows you to issue both physical and virtual crypto cards, as well as link them to contactless payment services Apple Pay and Google Pay. Thus, the client can make payments in cryptocurrency all over the world. Asset management is carried out in a WEB3 wallet — also through the Hawex Mobile application.
The year 2023 promises to be very significant for the history of the company's development: the release of Hawex Mobile is scheduled for March. In addition, Hawex aims to expand the coverage of the fintech market: the company has already announced plans to release a SaaS mobile banking application and a SaaS exchange.
Interestingly, the name "Hawex" consists of two words: "hawk" and partly "exchange". According to the founders, this name was chosen for a reason: in order to catch a prey, the hawk carefully observes what is happening, hovering above the ground, and when it sees the target, it unmistakably gets it. This is the company's strategy: to observe the market, find its customer's pain points and accurately solve them. We can safely say that Hawex IO fully justifies its ambitious name so far.