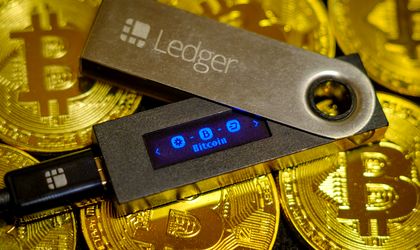 Are you an investor on the brink of starting your Crypto journey? Are you confused about which Crypto wallets you should opt for? Are you spoilt for choice between tons of hardware wallets and even more software wallets? Well, that's quite all right!
You have come to the right spot for the right information, because we are here to tell you about both hardware and software wallets in some detail. So without wasting any further time, let's find out which one is a better alternative for investors hoping to gain an immediate edge in 2022.
Keep reading to find out more about the same.
Crypto Wallets And Types: What? There Are Types?
Crypto wallets can be defined as wallet applications which simply function as a Cryptocurrency wallet for its users. It's named so because of its sheer similarity to ordinary wallets that you use for keeping your cards and cash. But Crypto wallets do not naturally contain any physical item.
Instead these are meant for storing passkeys for making Crypto transactions and accessing the same. Modern Crypto wallets even make it possible for all users to access Blockchain. In fact, when Crypto tokens first came into use, you would have to put in long passkeys for sending Cryptocurrency and it was a complicated manual process.
While the developer of Bitcoin, Satoshi Nakamoto launched the first Crypto wallets, the second was launched by Hal Finney. At the time Finney was corresponding with Nakamoto and reports even say that he was possibly the first person to run a Bitcoin software wallet, actually meant for clients.
Although, there are several categories of Crypto wallets, the types relevant in this context are as follows,
Software Wallets,
Hardware Wallets, and
Paper Wallets.
Please note that paper wallets have several disadvantages and as a result, we will compare hardware and software wallets, figuring out which one's perfect for providing the immediate edge you have been looking for, as an investor in the Crypto market.
Hardware Vs. Software Wallets: Making The Right Choice
One of the most popular wallet types out there today, hardware wallets are simply loved by users since these enable users to store their personal passkeys, and get rid of the same from their devices. While such devices are very similar to USB drives, modern and new hardware wallets today have several features.
You can easily make any Crypto transaction with the help of your hardware wallet on your device by simply plugging in the wallet. In fact, most of these wallets come with automated Crypto transactions. In such cases, you don't really require to use your pass key, saving you from a hacker's methods like screen recording!
Pros Of Hardware Wallets:
The advantages of hardware wallets are as follows,
The private passkey stays unexposed.
The pin encryption feature increases access security.
Users can store several varieties of digital currencies inside the same wallet.
Hardware wallets do not possess any vulnerability to viruses.
Users can verify transactions on their hardware devices.
Cons Of Hardware Wallets:
The disadvantages of hardware wallets are as follows,
Since your hardware wallet is one of the most secure devices you can buy, naturally it's quite expensive.
Since hardware wallets are expensive, users often end up buying replicas from unsolicited websites.
Software Wallets on the other hand, are applications designed for mobile devices and desktops. Once installed on your preferred device, you can use your software wallet for accessing your Crypto tokens, making transactions, and even displaying your balance.
Modern versions of these wallets also perform additional functions like exchange integration. These wallets are usually found to be relatively more compatible with Android or iOS devices. This enables users to make quick payments by either scanning QR codes or through NFC (near-field communication).
Pros Of Software Wallets:
The advantages of software wallets ar as follows,
Software wallerts are very user-friendly, considering how easy it is to use them.
These wallets also happen to be a cost-effective investment considering you don't need to pay anything for either installation or set-up.
Cons Of Software Wallets:
The only and most prominent disadvantage of software wallets is the whole security-related issues. Since users stay connected to the internet, exposure to viruses or anything related is pretty simple. Additionally, users also need to be careful about their immediate surroundings while entering their passkeys.
A Lucky Day For Hardware Wallets:
While both hardware and software wallets have their own set of advantages and disadvantages, itt is also obvious which one can provide you an immediate edge over competition. Yes, you guessed that right – we are all for hardware wallets!
These might be expensive, but there's nothing more secure than the same! Don't forget to let us know your thoughts on the same in the competition below!