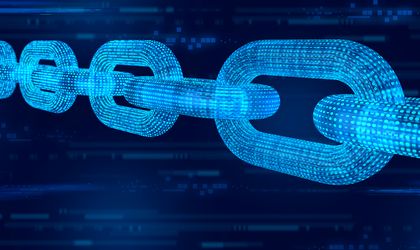 GoTech World (formerly Internet & Mobile World), the home of the digital economy in Central and Eastern Europe and the largest B2B expo-conference, took place in Bucharest and brought hundreds of IT & digital solutions suited to the digital needs of today's economy.
Over 10,000 visitors attended this years' edition and were be able to discover and interact with the most innovative IT & digital business solutions. They saw 140 exhibiting stands of multinational and local companies, on an exhibitional area of 7,194 sqm.
Similarly to previous editions, the purpose of the event was to help Romanian and Eastern European companies in general adapt as quickly as possible to the digital transformation process.
This year, the urgency of the need for renewal is certainly greater due to innovations such as blockchain and artificial intelligence, which are the main players. Therefore, the priority for major ICT companies is to make the process of digital transformation in the B2B direction as accessible as possible, as well as faster and simpler, and it has to be seen as fundamental in all sectors, in order to increase efficiency and productivity.
This was a very important event which promotes innovation for all societies looking to the future, where the Zucchetti group was among the protagonists.
"Zucchetti Romania, through its multiple headquarters distributed across the country, is able to offer support and assistance to all its clients, responding promptly to the demands of any type of company thanks to its highly specialised and professional staff, guaranteed by the Zucchetti brand," says Bogdan Bratu, Global Operations at Zucchetti.
Go StarTech
The main partner of the Go StarTech programme was Telekom Romania, a company that supports innovation among entrepreneurs at the beginning of the road. Through its business philosophy and the promise of #BUSINESSLIBER, Telekom Romania has radically changed the market for telecommunications services offered to companies. For Telekom Romania, it is normal to support the digitization of businesses so that they can develop at an accelerated rate.
There were 7 finalist companies that presented their concept and solutions this year in the pitch held on the GoTech World main stage. One of them was KINDERPEDIA, an interactive digital solution that brings kindergartens/schools, educators, teachers and parents together on the same platform. The second one was ESX, a digital system that uses a single subscription to centralise over 75 sports and fitness clubs in Romania, offering unlimited access to users through a single registration. Druid Enterprise Chatbots presented a conversational AI platform that allows any company, regardless of industry, to create virtual assistants that improve productivity and deliver multi-channel personalised experiences.
Next was Xvision, an application for interpreting X-ray images that uses artificial intelligence to generate accurate interpretations of medical imaging, helping radiologists be more accurate and efficient in their work. There was also Zetta Cloud, an innovative technology company focused on providing software solutions dedicated to automatic understanding of online content using artificial intelligence, and Neticle, one of the fastest growing B2B SaaS start-ups based in Hungary, offering text analysis solutions for companies in 9 countries in the CEE region.
The last presentation was from FEMYO, which develops a digital health management system for pregnant women and mothers with young children, which aims to reduce infant mortality and improve the overall health of mothers and their babies.
In addition, 13 other entrepreneurial tech initiatives presented their solutions and services at the GoTech World event: Nummo Kids, ECOTREE, A Bug Tracer, OncoChain, Octavic PTS, Prepi, K-Book, I'm Fine, Smart EpiGenetX, Milluu, BAAM, Cyscale, CGArtefacts.
Cybersecurity
For decades now, cybersecurity has been one of the main concerns of IT specialists. As technology advances and business users focus their activity more and more on their mobile devices, securing sensitive data becomes more critical. Several presentations were on display at GoTech.
certSIGN, Romanian company specialised in developing cybersecurity apps, presented its mobile security solution for companies at GoTech World. Together with the Samsung Knox platform, certSIGN showed integrated solutions for a fast and safe digital transformation of each company, in order to completely eliminate paper documents.
NTT DATA Romania displayed innovative B2B security management solutions, such as corporate security monitoring, cyber threat detection, web security or vulnerability management services. The cybersecurity services developed by NTT DATA Romania are based on advanced analysis capacities, including Machine Learning and management of information that compromise app security, allowing the identification of possible security threats which are undetectable through classic methods.
Digital Business Solutions
TotalSoft, one of the most important business IT systems providers in Central Europe, attended GoTech World and displayed its Charisma platform, which ensures a 360-degree view of the business, regardless of industry: finance, retail, distribution, production, services, construction, agriculture, energy or medical. TotalSoft is the preferred supplier of ERP solutions in Romania and one of the top 10 global suppliers of software solutions for the leasing industry.
With a team of over 500 specialists and projects in 45 countries, TotalSoft innovates and develops new software platforms that focus on accessibility, by easily integrating third-party solutions, upgrading to Cloud and adopting new technologies. A.I. and IoT technologies are integrated into the Charisma platform for business process transformation and optimising current solutions.
So far, system compatibility was one of the greatest obstacles for work productivity. Konica Minolta, one of the most important providers of integrated IT services and solutions, presented for the first time its new innovative technology for modern offices – Workplace Hub – a complex platform of online products and services, connected and focused on work environments, unique among IT services and solutions worldwide.
Launched at the beginning of year in Romania, Workplace Hub is a game changer which aims to simplify IT processes, contributing to the improvement of personal work experience and team collaboration, through mobility and easy information sharing. Workplace Hub includes processing and storage systems based on state-of-the-art HP servers, high level security solutions using Sophos technology, local and cloud back-up functionalities using Acronis solutions and Wi-Fi services, together with advanced printing functionalities, all single-managed by Konica Minolta.
Internet of Things (IoT) and Robot Process Automation (RPA)
Through the solutions displayed at GoTech World, SYSWIN Solutions provides high-performance IoT and M2M solutions for companies, in order to respond to the integrated interconnection of operational systems. SysAgria is a smart solution that can be the core of precise agriculture, allowing permanent data collection and analysis from the soil and the air, protecting farmers from the risks of crop disease, and thus increasing crop quality. SYSWIN Solutions also showcased two SmartCity solutions, based on sensor technology: SmartAir City for monitoring urban pollution levels and SysParking for the development of smart parking systems.
Robotic Process Automation (RPA) is one of the technologies that will change the way we work, enabling companies and public agencies become more efficient and competitive. Using software robots that imitate and integrate human actions into companies' digital systems, RPA helps optimize processes, relieving employees of the burden of repetitive tasks.
With an impressive evolution, UiPath, the leader of the global RPA market, was the .NET Stage Partner at GoTech World and presented its vision on the Automation First concept, in a technology era where people use RPA technology in as many processes as possible, adopting the vision of using a robot for every employee.
Transiris is a company specialized in infrastructure and marketing solutions for large businesses (Fortune 500) which provides solutions such as Big Data, RPA, Nation Branding, and many more. Transiris displayed its creative and marketing automation solutions at GoTech World. One of the most important recent projects in its portfolio is the worldwide brand strategy for the United States of America Federal Government.