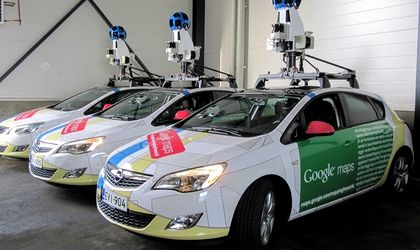 Google StreetView cars are shifting to checking air quality around London. The cars will be fitted with sensors that take air readings every 30 meters to map and monitor the level of pollution.
According to the London mayor Sadiq Khan, there will also b 100 fixed sensors fitted to lampposts and buildings in pollution blackspots and sensitive locations around the city. It is supposed to be the most sophisticated system of its kind in the world.
This is not the first time when StreetView cars have been used as a vehicle for ppollution monitoring. Three years ago the vehicles made a map of the air quality around Bay Area in San Francisco, with sensors made by a start-up, Aclima. The London prohect sensors are made by Air Monitors.
The project of air monitoring is a partnership between Greater London Authority and C40 Cities network and it is led by Environmental Defense Fund Europe, partners with Air monitors, Google Earth, Cambridge Environmental Research Consultants, University of Cambridge, national Physical Laboratory and the Defense Fund team in the United States.
Results will be shared with the members of C40 Cities with the goal of developing policy responses that help improve air quality in the cities. C40 is a network of big cities around the world, but unfortunately there is no Romanian city in the network.