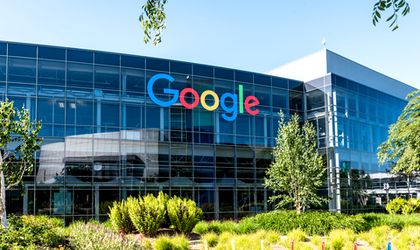 In 2018, Google removed 2.3 billion advertisements that violated new or old policies that rules online advertising, averaging more than 6 million ads each day. Overall, Google introduced 31 new advertising policies last year. Along with protecting users against misleading and abusive ads, Google's efforts have focused on providing advertisers with an easy way to check whether their ads comply with advertising policies.
Similar to the AdSense Policy Center, Google will launch a new Google Ads Policy Manager in April, where examples of policy violations will be offered to support well-targeted advertising agencies and make it easier to create and launch compliant campaigns.
Another target in 2018 was the entities behind harmful advertising, seeking to eliminate the case. Using "machine learning" technology, nearly one million accounts of malicious advertisers were identified, twice as many as in 2017.
Last year, Google removed 734,000 publishers and developers from the advertising network, and completely eliminated ads from 1.5 million applications. Using technology introduced in 2017 and constantly refined in 2018, measures have been taken at a more detailed level, eliminating advertisements from 28 million pages (not the entire site) that have violated editorial policies.
Fight against fake news
The "fake news" phenomenon and the concerns about electoral ads are preoccupations in the online advertising world. Google launched a new set of rules for the US elections last year, with nearly 143,000 ads being reviewed in the US. This year, Google launches similar tools before the European Parliament elections.
Another area of ​​action was misinformation, for which Google applies different policies to ensure that advertisements support high-quality, well-meaning editors. In 2018, 1.2 million pages of ads, over 22,000 apps, and 15,000 sites across the entire Google advertising network with misleading, hateful or low-quality content were removed. In addition, advertisements from nearly 74,000 pages have been excluded that have violated malicious and offensive content policies and removed 190,000 ads that did not meet these rules.
Google will continue to address all these issues as new scam methods and malicious actors will appear in the online landscape. In 2019, protecting users and ensuring a safe online advertising environment will continue to be a priority in Google's actions.
Google's online advertising cleaning action in 2018 in figures
31 new policies introduced for online advertising;
2.3 billion ads removed, more than 6 million harmful ads removed daily;
58.8 million blocked phishing ads (before being displayed);
Almost 1 million closed accounts of malicious advertisers;
734,000 publishers and application developers removed from the Google advertising network;
Nearly 1.5 million apps from which ads were completely removed;
28 million pages on which ads have been removed for violating publisher policies;
1.2 million pages, over 22,000 apps, and nearly 15,000 sites in the Google Advertising Network where the ads were removed because they contained misleading, hateful or low-quality content;
74,000 pages from which ads were removed and 190,000 ads removed for violation of malicious and offensive content.
Larry Page and Sergey Brin founded Google in 1998. Since then, the company has grown to over 50,000 employees globally, offering a wide range of popular products and platforms such as Search, Maps, Ads, Gmail, Android, Chrome, and YouTube. In October 2015, Alphabet became Google's parent company.