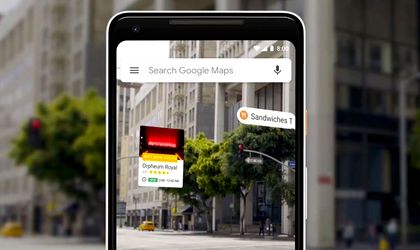 Google Maps has started to make its augmented reality navigation available to a small number of users who have achieved Local Guide status by posting reviews, according to the Wall Street Journal.
The feature will need more testing before it is made available to all users, the company said. However, Google will limit the time users will be able to keep their devices in AR mode, and it will even darken the screen after a while to force the user out of it, for reasons of safety and conserving battery and data.
The AR mode is not expected to take over from regular navigation, but it is aimed at helping in situations such as complex intersections where users are unsure where to turn and when GPS is not very accurate.