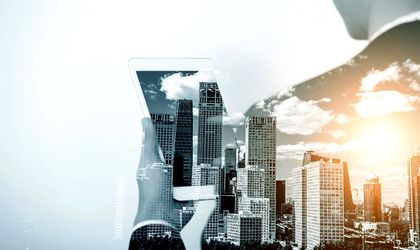 Global Technical Group launches CAVI Share Alert, the first platform in Romania dedicated to the efficiency of fast intervention services. The company has invested EUR 1 million in the platform, a 100 percent Romanian product, developed in the last two years by a team of 20 people 
The company is one of the largest technology integrators in Romania, specialized in software development and providing technology solutions for building efficiency and security infrastructures. CAVI Share Alert is based on a modern dispatching concept that allows monitoring and communication with mobile platforms involved to perform security interventions on objectives under surveillance.
The platform provides alarm management through a CAVI Share Alert Web, a CAVI Share Alert App, used by the intervention teams to help with the efficiency of the intervention.
How the platform works
The web application displays all mission requests or all alarms received at the dispatcher's level and assign them to the platform intervention crews in a judicious manner.
An application for intervention teams is also available, where they receive missions sent by dedicated dispatcher. As part of the CAVI Share Alert platform, the mobile app reports all mission requests transmitted to the intervention crews through the dispatch application.
"Intermediary crews on the platform can receive all alert requests in about 20 seconds and confirm availability to take on a mission. Depending on the expected time of intervention, the Share Alert server alerts the nearest crew" said Fadi Rida, founder and CEO of Global Technical Group. "Currently, more than 400 intervention teams from 40 specialized companies are enrolled in the CAVI Share Alert platform. We estimate the number of crews enrolled in the platform over the next 12 months and the management of about 10,000 incidents each month," adds Fadi Rida.
Global Technical Group, present for over 11 years on the Romanian market, is made up of four companies: Global Technical Systems, Global Technical Service, Global Intelligence and Global Operations Center. The Global Technical Group registered a turnover of over EUR 17 million last year and recently expanded its operations in Bulgaria, Serbia and Germany. The company has 300 employees.