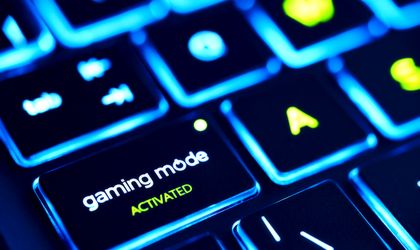 The global video and electronic games market is expected to generate revenues of up to USD 152.1 billion in 2019, a 9.6 percent growth compared to 2018, according to research by Dutch market research firm Newzoo, which also found that there are more than 2.5 billion gamers across the world.
Estimations show that the United States are expected to overtake China as the biggest gaming market by turnover (USD 36.9 billion compared to 36.5 billion), predominantly driven by growth in console game revenues and by China's 9-month licensing freeze on new games.
Romania ranks 47th in Newzoo's Top 100 Countries by Game Revenues list, with USD 195 million in revenues.
The report forecasts that consumer spending on games will grow to USD 196 billion by 2022, and that mobile gaming will account for almost half of the entire market.
Although mobile gaming is the world's largest market segment, growth is slowing in mature markets such as North America, Western Europe, and Japan. Emerging markets, including Southeast Asia, India, and Middle East & North Africa, will contribute most to the segment's growth, the report finds.
Console, on the other hand, will be the fastest-growing segment this year, by 13.5 percent year-on-year to USD 47.9 billion in 2019.
Photo: Frui | Dreamstime.com