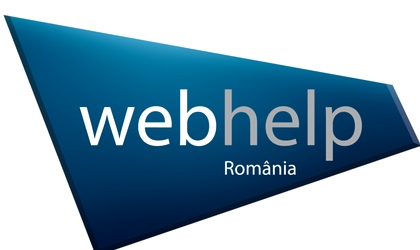 Groupe Bruxelles Lambert (GLB) begun exclusive negotiations to acquire a majority shareholding of the Webhelp group, together with the shareholders and co-founders of Webhelp, Olivier Duha and Frédéric Jousset, who will retain their role as founding executive directors and the team current management.
Founded in 2000, Webhelp is today one of the global leaders in providing customer relationship management and BPO (business process outsourcing). After purchasing the majority stake in KKR in 2015, the Webhelp group doubled its size and set a target of EUR 1.5 million in turnover in 2019. In Romania, the Webhelp has 4 operations centers (Bucharest, Iasi, Ploiesti, Galati) and a team of 2,000 people.
Webhelp develops innovative solutions based on synergies between consulting, technical and omni-channel services, thanks to its 50,000 employees, working in 36 countries. This performance is the result of an organic and external development strategy, which GBL wants to maintain and accelerate in collaboration with the two co-founders and the management team.
As a result of this transaction, GBL will acquire the majority shareholding of Webhelp, the company having a value of EUR 2.4 billion.
It is expected that the legal documentation will be signed in early August to complete the transaction after obtaining the necessary endorsements during the fourth quarter of 2019.
"We are pleased to become Oliver Duha's partners, Frédéric Jousset and the management team to continue the successful development of Webhelp, and to support the evolution of the European Champion Group to Global Leader . This transaction is consistent with the announced goal of GBL to increase its portfolio of private equity assets," said Ian Gallienne, CEO of GBL.

"We thank KKR for our investments for the past 4 years and we welcome GBL, confident that we will write together a new stage of development and investment. The management team has chosen to have a renowned shareholder for lasting support to companies with global expansion ambitions, as is the case with Webhelp," said Olivier Duha and Frédéric Jousset.

"We are proud to have been partners of Olivier Duha, Frédéric Jousset and the remarkable Webhelp management team over the last four years, and that we have built together one of the world's leading BPO leaders. During our majority shareholding, Webhelp has doubled its revenue to 1.5 billion euros and has expanded its team globally from 30,000 to over 50,000 employees. We believe that the Group is firmly positioned for future growth and we greatly wish success to Webhelp and GBL," said Stanislas de Joussineau, KKR Director.
Groupe Bruxelles Lambert ('GBL') is a large investment holding company listed on the stock exchange for over 60 years with an indicative net asset value of EUR 19 billion and a market value of EUR 14 billion at the end of July 2019. GBL is one of the largest investors in Europe, focused on long-term investment, based on a stable family-type shareholder structure. GBL aims to maintain a diversified portfolio of global premium clients, leaders in their business sector, with whom they can contribute to create value as an active professional investor. GBL seeks to provide its shareholders with an attractive result, in the form of significant dividends, and increasing the value of their net assets.
Webhelp is a global player in the BPO field, specializing in customer experience, payment management, sales and marketing services through voice, social media and digital channels. With more than 150 operating centers in 36 countries and about 50,000 employees, our goal is to improve our customers' performance through a real and sustainable transformation of their business models, thus providing them with a competitive edge.