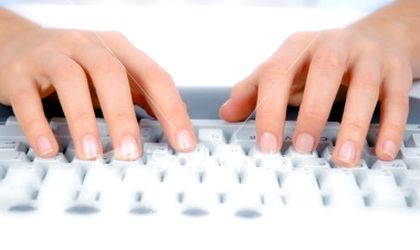 As technology evolves, so does the way we interact with our devices. For many computer enthusiasts, a mechanical keyboard is a must-have accessory for both work and play. However, with the numerous options on the market, it can be overwhelming to find the perfect keyboard that suits your specific needs. This is where artificial intelligence (AI) comes in to assist. By leveraging the power of machine learning, AI can provide personalized recommendations for mechanical keyboards based on your typing habits, preferences, and usage patterns.
In this blog post, we will explore how AI tools such as Decoder can help you find the perfect mechanical keyboard that complements your workflow and enhances your typing experience. Whether you are a programmer, gamer, or writer, this post will equip you with the knowledge and tools to make an informed purchase decision.
1. Understand your typing preferences and needs
When it comes to finding the perfect mechanical keyboard, it's important to understand your typing preferences and needs. By taking the time to determine the features that matter most to you, you can select a keyboard that will not only improve the typing experience, but also increase productivity and reduce the risk of repetitive strain injuries.
A good place to start is by considering the type of work you do and the environments in which you typically use your keyboard. Do you prioritize noise reduction or tactile feedback? Do you require dedicated macro keys or media controls? Once you have a clear idea of the essential features, you can narrow down your choices to a few models that fit the bill.
2. Utilize AI-powered ranking tools for keyboard research
Once you have identified your typing preferences and needs, it is time to leverage AI-driven tools such as Decoder to match them with a mechanical keyboard. By using sophisticated algorithms, these tools can scan through thousands of models and suggest the ones that best fit your needs based on. By doing so, you can quickly identify which keyboards align with your needs and preferences, helping to eliminate the trial-and-error process that often comes with keyboard research. As a result, you can make an informed decision and confidently choose the perfect keyboard without any guesswork. So if you're on the hunt for a new mechanical keyboard, consider utilizing AI-powered ranking tools to streamline your research and make the process more efficient.
3. Consider key switch types and their impact on typing experience
When choosing a mechanical keyboard, an important factor to consider is the type of key switch used. There are a variety of different switch types, each with its own unique characteristics and impacts on the typing experience. For instance, some switches require a high level of force to press down, while others are more sensitive and require less effort. Additionally, some switches provide a tactile bump or click when pressed, providing additional feedback for typists. It's essential to understand the differences between switches to find the perfect keyboard for your needs. By using Artificial Intelligence tools, you can compare different switch types to determine which switch type and keyboard model are best suited for your typing style and preferences, ultimately maximizing your typing speed and efficiency.
4. Look for additional features, such as customizable RGB lighting and custom keycaps
If you are in the market for a mechanical keyboard, make sure to factor in additional features that add to its functionality and aesthetics. Customizable RGB lighting is one such feature that can greatly enhance your typing experience. With programmable RGB lighting options, you can create personalized lighting schemes that fit your style and preferences. Many mechanical keyboards now include software that allows you to easily program your keyboard's lighting and access other advanced customization options.
Custom keycaps are another popular feature that can add a unique touch to your setup. Keycaps come in various colors, shapes, and sizes, allowing you to customize the look and feel of your keyboard. Whether you opt for textured or smooth caps, glossy or matte finishes, custom keycaps can help you create a unique typing experience.
The ability to customize your keyboard not only adds a personal touch but also can help with productivity and accessibility by creating visual cues for input commands.  Additionally, customizing your keyboard can help to reduce fatigue and repetitive strain injuries by providing a more comfortable typing experience.
By keeping these tips in mind when shopping for a mechanical keyboard, you can find the perfect model that meets all of your needs and preferences. With the right setup, you can enjoy an efficient and enjoyable typing experience that maximizes your productivity.
5. Read reviews from other users to get a better idea of each keyboard's strengths and weaknesses.
When searching for the perfect mechanical keyboard, reading reviews from other users can be a valuable resource to gain insight into each keyboard's strengths and weaknesses. With the help of AI, finding these reviews has become even easier. By using natural language processing algorithms, AI can analyze thousands of reviews and provide summaries of the most common themes and complaints. This not only saves time, but it also provides a more comprehensive understanding of the experiences of actual users. Additionally, AI-powered recommendation engines can take these reviews into account and provide personalized suggestions based on the user's preferences and requirements. Reading reviews from other users combined with the power of AI can lead to a much more informed decision when choosing the perfect mechanical keyboard.
In conclusion, AI technology has made it easier for users to find their perfect mechanical keyboard. With the help of machine learning and natural language processing, it has become possible to search for the most ideal keyboard that matches a user's preferences. The advancements in AI technology have made it more efficient for individuals to find the keyboard that will provide them with both comfort and productivity. As technology continues to improve, AI applications will make it possible for users to enjoy even greater customization options when choosing their perfect keyboard.