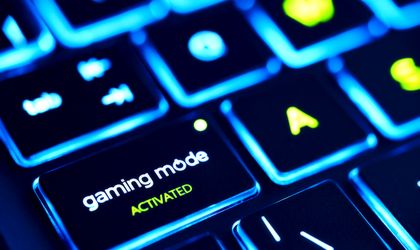 The constantly rising number of gamers globally, along with the arrival of new consoles on the market, has led to increased interest and willingness to try out gaming networks. According to GoldenCasinoNews.com research, the global gaming networks market will continue to grow in the following years and reach USD 2.8 billion in revenue by 2024.
Gaming Networks Revenue Expected to Grow at 4.9 percent CAGR by 2024
The gaming networks market is closely interrelated with the consoles market and depends on the attractiveness of the attached online services. The established networks like Xbox Live and PlayStation Plus have been available on Sony's and Microsoft's current console generation from the start. Still, the Nintendo Switch Online was launched with a delay of more than one year after the Nintendo Switch took place on the market.
The arrival of the paid online service for the Nintendo Switch system led to a significant increase in the global gaming networks market revenue from 2018. In 2019, it reached USD 2 billion profit, and the recent surveys indicate that the following years will bring even higher growth rates. The global market will reach $2.3 billion value this year and is expected to show an annual growth rate of 4.9 percent by 2024.
The US is the Leading Gaming Networks Market Globally
With a market volume of USD 457 million in 2019, most revenue is generated in the United States. China is the second-largest gaming networks industry in the world, which reported a USD 333 million profit in the last year. With USD 198 million income from this segment of the video games market, Japan ranked third on the list. The United Kingdom ended 2019 with USD 122 million in revenue from gaming networks, followed by Italy as the fifth leading market globally.
Number of Gaming Networks Users to Reach 105.6 Million by 2024
The number of users in the gaming networks segment is expected to witness significant growth in the following years. In 2019, it reached 79.3 million, with an average revenue per user of USD 26.60. According to the latest data, the combined number of users in the gaming networks segment is expected to amount to 105.6 million by 2024, with a 1.4 percent user penetration.