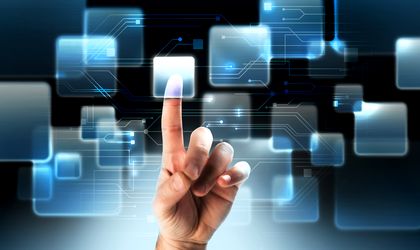 IBM has published its yearly "5 in 5" list of predictions about the five most promising innovations in the world of technology that could change our lives over the next five years.
In these five years, the world population will cross the 8 billion threshold for the first time in history. Our complex food chain, which is already overworked due to climate change and limited water resources, will be put under even greater pressure. This is why IBM's list this year is focused on the technologies that will help feed the world.
In order to respond to the demands of the overpopulated future, we'll need new technologies and devices, new scientific discoveries and new ways to think about food safety and security.
Here are the five technologies IBM researchers are excited about:
Digital technologies in agriculture will contribute to feeding a growing population using fewer resources
Within five years, farmers will have more information than ever before. Food will make it to our plates faster, waste will be dramatically reduced, food-borne illnesses will drop, and even our kitchen trash will look different.
AI will allow farmers to predict the output of their crops, which will allow them to provide banks and financial institutions the data points they need to offer the farmers loans to help them expand.
Blockchain will prevent more food from going to waste
In the next five years, IBM researchers will use blockchain and AI to help dramatically cut down on waste. The blockchain will track food from the farm to our plates. The data can be used to predict what customers really want and when they want it. From farmers to food suppliers, every participant in the food chain will know exactly how much to plant, order and ship.
Mapping the microbiome will protect us from bad bacteria
By studying microbe genes, we can learn how they interact within our foods and which are good or bad for us, and as a result make food safety predictive rather than reactive. Food safety inspectors across the world will be able to use millions of microbes to protect the stuff we eat.
AI sensors will detect foodborne pathogens at home
Over the next five years, farmers, food processors and stores around the world, as well as the billions of people who cook at home, will be able to effortlessly detect contaminated items. All they will need will be a mobile phone or an AI-powered counters and cutting boards. IBM researchers are building AI and phone sensors that will identify bacteria as small as one micron. The tech will appear much earlier in the food chain – farms, food packing plants, shipping containers and supermarkets.
A radical new recycling process will breathe new life into old plastic
8 million tons of plastic are dumped into the ocean every year. At this rate, by 2050 there would be more metric tons of plastic in the sea than fish. But in five years, a radical new recycling process will breathe new life into old plastic. Plastic will be steered away from the environment and into new plastic. Unlike traditional recycling, the new process breaks down both coloured and clear plastics, dirty or clean containers and even polyester fabric, essentially turning plastic into a renewable resource.