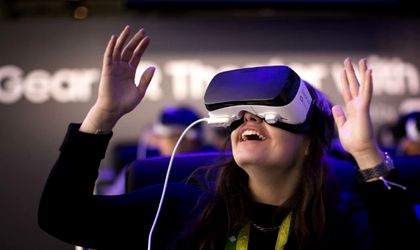 Facebook will launch in spring its latest VR headset, Oculus Quest, for USD 399. According to TechCrunch, the VR device will be the first wireless Oculus hardware to feature positional tracking and it includes more than 50 games made specifically for the device at launch.
The headset will sell for USD 399 and will be a premium standalone option following the release of the USD 199 Oculus Go earlier in the year.
The device ican track the user's location without external sensors thanks to four wide-angle cameras located on the front.
Facebook released Oculus Go in 2017 as a budget standalone headset, at USD 199. According to SuperData, it sold an estimated 289,000 units between April and June of 2018.
According to the company, Oculus Quest has two hand controllers, and the in-built sensors give the user 'six degrees of freedom'. The term describes how much a person is able to physically move within the virtual reality world and includes moving up and down, left and right, back and forward and higher or lower. Oculus Quest can also track the room around, allowing the user to walk around as much as 400 square feet of space.
The firm will continue to sell its PC-connected Oculus Rift, saying that device will further "push the limits of what's possible".
Mark Zuckerberg, Facebook CEO, announced the release at an event in San Jose.