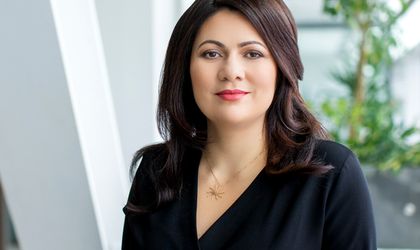 EY released findings from a global survey finding significant differences in how the public and private sectors view the future of ethics, governance, privacy, policy and regulation of artificial intelligence (AI) technologies. According to the Bridging AI's trust gaps report, developed in collaboration with The Future Society, AI discrepancies exist in four key areas: fairness and avoiding bias, innovation, data access and privacy and data rights.
In the survey of 71 policymakers and more than 280 global organizations, respondents ranked ethical principles by importance for 12 different AI use cases, and sentiment was measured around the risk and regulation of AI.
Policymakers align around specific priorities, while private sector lacks consensus
Policymakers' responses show widespread agreement on the ethical principles most relevant for different applications of AI. For example, on the use of AI for facial recognition policymakers rated "fairness and avoiding bias" and "privacy and data rights" as the two top concerns by a wide margin. Yet private sector priorities on the same question were relatively undifferentiated. In fact, the private sector responses across use cases and principles were more evenly distributed, with narrow margins defining the top choices. And the private sector's top choices were principles prioritized by existing regulations, such as GDPR, rather than emerging issues such as fairness and non-discrimination.
Disagreement about the future direction of governance poses risks  
While both policymakers and companies agree a multi-stakeholder approach is needed to guide the direction of AI governance, results show disagreement on what form it will take: thirty-eight percent of organizations surveyed expect the private sector to lead a multi-stakeholder framework, and only 6% of policymakers agree. This disconnect poses potential challenges for both groups in driving governance forward, and it also presents market and regulatory risks for companies developing AI products while governance approaches are still under discussion.
Overcoming differences through collaboration
The survey results found that each stakeholder group has blind spots when it comes to the implementation of ethical AI, with 69% of companies agreeing that regulators understand the complexities of AI technologies and business challenges, while 66% of policymakers disagreed.
These findings suggest greater collaboration between both groups will be critical to overcome knowledge gaps. Policymakers should take a consultative and deliberate approach with input from the private sector, particularly on technical and business complexities for which policymakers lack expertise. Similarly, the private sector should work to reach consensus around AI governance principles, so the regulation requirements of both parties are taken into account.
"As AI transforms business and industries, poor alignment diminishes public trust in AI and slows the adoption of critical applications. For efforts to be fruitful, companies and policymakers need to be aligned. Coordination between both sets of stakeholders is critical to developing pragmatic policy and governance approaches that are informed by constraints and realities on the ground," said Nigel Duffy, EY Global Artificial Intelligence Leader.

"The speed with which technologies under the umbrella of artificial intelligence penetrate into all aspects of our professional and personal lives, leads us to believe that the level of maturity is more advanced than in reality. To integrate ethical principles into the development of artificial intelligence-based solutions, a sustained medium- to long-term effort by the business and technology community is still needed to calibrate the models used. Data is the main source of learning for artificial intelligence and it is our role, both in the public and private environment, to ensure that the way they are used respects healthy principles for the ethical development of applications that will make decisions with an impact on society," said Aurelia Costache, Leader of the Consulting Department at EY Romania.
To access the Bridging AI's trust gaps report, click here.