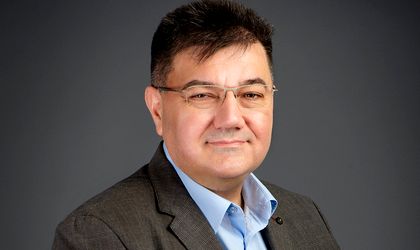 In an increasingly digital world, cybercrime has become one of the most dominant threats to society today. A serious problem for governments, businesses, and individuals alike, cybercrime is creating unprecedented economic damage across the world and costs are rising at an exponential rate. Hardware and software products are increasingly subject to successful cyberattacks, leading to an estimated global annual cost of cybercrime of 5.5 trillion euro in 2021.
Macro commentary by eToro analyst for Romania, Bogdan Maioreanu
Beside the costs to businesses, recent geo-political events are bringing forward the cyber risks at country level. In the context of the Russia – Ukraine military conflict, more countries from the European Union are trying to implement measures to shield them from the cyber threats coming from there. The Romanian government adopted draft legislation to ban the purchase and use of antivirus software products and services created by companies from the Russian Federation.
In order to better shield the grand public from cyber attacks, the European Commission just proposed a new set of product rules to be applied to smart devices aimed at forcing the makers of internet-connected hardware to implement better security. This new initiative will affect "smart" products like washing machines, connected toys and other internet connected products. The Cyber Resilience Act is trying to create conditions for the development of secure products with digital elements by ensuring that hardware and software products are placed on the market with fewer vulnerabilities and ensuring that manufacturers take security seriously throughout a product's life cycle. Another objective of the proposal is to create conditions allowing users to take cybersecurity into account when selecting and using products with digital elements.
Similar legislation is currently passing through the Parliament in the UK, based on the security code of practice of 2018. It will also ban manufacturers from using universal default passwords (such as "password" or "admin"), which are often a preset in a device's factory settings and easily guessable — making them meaningless in security terms.
As a reminder that no company is spared of cyberattacks, Uber was in the news recently after the company announced that it was investigating a breach in their computer systems and alerted the authorities. According to the New York Times, the sole hacker behind the breach, who claims to be 18 years old, said that it compromised Uber systems because the company had weak security. The attacker reportedly used social engineering to compromise an employee's Slack account, persuading them to hand over a password that allowed them access to Uber's systems. This has become a popular tactic in recent attacks.
For investors the Cyber Security domain might prove an opportunity especially in the current uncertain world. Companies like Raytheon, Lockheed Martin, Norton Lifelock, IBM are offering cybersecurity solutions that leverage their expertise and start using big data and AI. To help investors gain a diversified presence in this field, eToro launched the CyberSecurity Smart Portfolio aimed at capturing the opportunities that current developments are bringing.
The consulting company Gartner predicts that end-user spending for the information security and risk management market will grow to 172.5 billion dollars in 2022, with a constant currency growth of 12.2%. The market will reach 267.3 billion dollars in 2026, with a constant currency compounded aggregate growth rate of 11.0%.