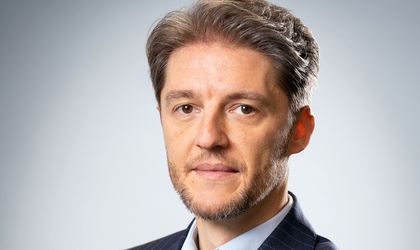 For over 20 years, Endava has been a key partner for some of the most important companies in the banking and capital markets areas. This long tradition is enabled by a great knowledge of the domain which allowed the British company to help its clients and create digital solutions for investments, banking operations, hedge funds or assets managers, and offer solutions for dealing with critical situations on the capital markets.
Leveraging its great adaptability as a core value, Endava was also able to tackle new trends such as Cryptocurrencies, Machine Learning or Augmented Reality and apply new ideas in this domain.
Digitizing banking systems – necessary and irreversible
Even though Endava delivers outstanding digital solutions in many industries, the banking vertical remains one of the main pilons for the company. The fast evolution of consumers' behaviours, needs, and wishes accelerated the need for banking systems to innovate. Endava responded to those needs by combining top technical capabilities with a user-centric vision.
"Over the years, we have definitely had an impact in the banking industry; from helping clients digitize user experiences in retail banking, re-architecting flows and legacy core systems for investment banks, to leading market initiatives such as blockchain establish themselves", says Claudiu Constantinescu, CE Regional Manager.
The company covers several areas of the banking environment such as retail banking, oriented to the regular consumer, but also commercial banking, corporate banking, or private banking. In all categories, the company's goal is to help classic banking models become more digital and more efficient. For this to happen, there are hundreds of specialists working on banking projects. Each of them is unique, covering various areas, from API banking services, NLP functionalities, transaction, and investments applications to design and architecture services for online banking applications.
Apart from the outstanding technical expertise (engineers, scientists, data specialists, project managers, architects, AI and ML consultants) who are part of these projects, Endava has developed deep domain expertise – these experts working closely with the technical teams and our clients.
Endava is partnering with more than 150 businesses who are operating in this area, some of them very well known to the public, such as Banca Transilvania.
Endava, a constant presence in a constantly changing industry – capital markets
With their wide domain expertise, Endava's goal in the capital markets' projects was always the same: helping the clients become more and more competitive using technology. Pressured to respond to the increasing level of digitalisation and shifts in market demand, businesses in the Capital Markets industry have to react to changes associated with market consolidation, find solutions to differentiate themselves and innovate, and Endava proved to understand very well these needs.
"The Capital Markets players have a lot of data, getting data is no longer the problem. These days, the challenge is to leverage this data quickly and effectively. We're helping clients do exactly that, and some examples are: exceed trading volume limits by devising new matching algorithms, delivering real-time insights and analytics to drive business outcomes based on emerging trends, identify data dependencies difficult to identify by humans", adds Mr. Constantinescu.
Over the years, Endava has responded to the challenges and opportunities that appeared in investment management, investment banking, market infrastructure, market vendors, or broking and trading areas. Currently, there are approximately 100 active projects in the capital markets field.
Every day, over 1,200 employees contribute to the success of clients from this vertical, meaning more than 10% of the total number of Endavans over the globe.