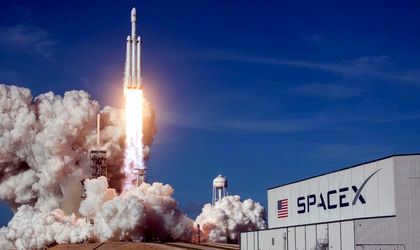 Elon Musk is struggling with Tesla and the production of the latest model of the electric car but not with SpaceX, which is gaining more momentum in the space activity. The company just won a USD 130 million contract with US Air Force for using its Falcon Heavy rocket for launching a space command satellite.
Hawthorne, a company founded by Elon Musk, will launch the Air-Force Space Command-52 satellite to its intended orbit, according to the contract, that includes also vehicle production and integration, launch operations and spaceflight activities.
The project will take place at SpaceX's headquarters in Florida and it is expected to be completed by September 2020. The company was in competition with two other that went on the bidding process.
SpaceX successfully launched the Falcon Heavy on February 2018, with a Tesla Roadster on top. The rocket has three cores that work in unison to get the machine in the low orbit. SpaceX has designed the rocket so that after the stage separation all three boosters will land safely and will be reused. Of course, if they can recover the boosters; last time they recovered only two out of three.