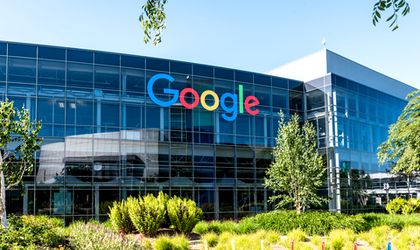 Technology companies have become the strongest players in the global economy over the past few decades, while their products have become more and more embedded into our everyday lives. 
Below are the 15 fastest-growing tech companies in the world, of which eight have offices in Romania:
Apple
Founded in 1976 and headquartered in Cupertino, California, Apple was the first company in the world to reach the USD 1 trillion market cap.
Amazon
The largest online retailer in the world was founded in 1994 by Jeff Bezos, who continues to be the company's CEO. It is headquartered in Seattle, Washington and is also close to reaching the USD 1 trillion market cap (currently around USD 918 billion).
Amazon has had a development center in Iasi for a few years and has recently also opened an office in Bucharest's Globalworth campus. The company has over 1,000 employees in the country and is in the process of hiring hundreds more.
Facebook
The social network was founded by CEO Mark Zuckerberg and four others in 2004, while they were at Harvard. It has over 25,000 employees and a market cap of USD 518 billion.
Facebook is hugely popular in Romania as well and the company makes significant advertising revenues in the country, where it has a dedicated team.
Alphabet (Google's parent company)
The two co-founders of Google, Larry Page and Sergey Brin, decided to found conglomerate Alphabet in 2015 to take some of the pressure off Google in terms of taking control of its subsidiaries.
Google has over 70 offices in more than 40 countries, including one in Bucharest, which it opened in 2010. The CEO of Google Romania is Elisabeta Moraru.
Microsoft
Now run by CEO Satya Nadella, Microsoft was founded by Bill Gates and Paul Allen in 1975 and is headquartered in Redmond, Washington. It continues to be one of the strongest companies in the world, with a market cap of USD 825 billion.
Microsoft has three offices in Romania: two in Bucharest and one in Timisoara, employing over 2,000 people. The company is one of the most attractive employers in Romania according to surveys, as it offers great benefits and a relaxed and flexible work environment.
Twitter
Another major social media network, Twitter exploded in popularity several years ago. Recently, its growth has slowed down, but it is still a strong player in the online world. Its main offices are in San Francisco, California and it has a market cap of USD 24.5 billion.
Alibaba
Founded by Jack Ma and Peng Lei in 1999 and headquartered in Hangzhou, China, Alibaba has a market cap of USD 436 billion and is one of Amazon's main global competitors.
Netflix
The streaming platform started out as a DVD-mail-service venture in 1997, founded by current CEO Reed Hastings. It has had a huge growth rate since going all online and making its services available throughout the world. Netflix has a market cap of USD 142 billion and its headquarters are in Los Gatos, California.
Netflix has a dedicated website for Romanian users and employs people for translations through its online platform.
PayPal
The online payments processor was founded in 1998 by Ken Howery, Luke Nosek, Max Levchin, Peter Thiel and Elon Musk, and it went public just four years later. It was originally called Coinfinity until it merged with Elon Musk's X.com in 2000. Its current market cap is USD 2.5 billion.
Tesla
A global leader in innovation, Tesla was founded in 2003 by Elon Musk and four others. Its current market cap is USD 57 billion, but Musk has said that he might try to take it private in the future in order to ensure the company's stability and independence.
Samsung
The largest South Korean conglomerate started as a trading company in 1938 and worked in several sectors until it entered the electronics world in the 60s.
Samsung has been present in Romania since 2010, and it also opened a Shared Services Centre in Bucharest since 2016, dedicated to financial processing, support and human resources for offices in 30 European countries.
Salesforce
It is one of the biggest cloud computing companies in the world and it has had a 704 percent growth in the last ten years.
Salesforce has been present in Romania through a partnership with IT company Brinel, since 2013.
LinkedIn (acquired by Microsoft)
Founded in 2002, LinkedIn is a social network for professional networking and job seeking, with over 500 million users in over 200 countries. It was acquired by Microsoft for USD 26.4 billion in 2016.
Uber
The company started out in 2009 and has become massively popular in cities throughout the world. Uber is expected to do an IPO in 2019. It is also present in Romania – the ride-sharing services is available in several cities and the company has a partner support center in Bucharest.
Airbnb
The peer-to-peer travel booking platform was launched in 2008 in San Francisco and it has transformed the entire industry. Some cities are fighting back against it as it is said to have created housing crises as homeowners have stopped renting their homes long-term in order to keep them available for Airbnb.