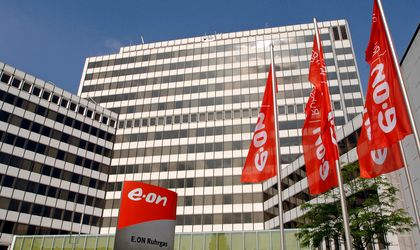 E.ON Software Development (ESD), part of the German group E.ON, decided to grew its team in Romania and expand the number of IT specialists from 100 today to 400 in the next 2 years.
Iasi is one of the university cities in Romania with the fastest developments in the IT services segment, this being one of the advantages considered by E.ON to establish here a Research, Development and Innovation Center for all the group companies at the level globally. The local labor market opportunities for the recruitment of highly specialized and experienced programmers were another force argument for E.ON in deciding to expand its activities into long-term plans.
"The chance to work for one of the biggest energy players in Europe, encouraging personal initiatives, multiple choices for high-level professional development in a challenging environment, flexible program but also the proper recognition of merits and achievements individual are just some of the reasons that make our company an excellent employer," said Florian Enea, CEO of E.ON Software Development.
The average age of employed professionals is 30 years, and the company also runs internship programs to attract talented young people from the faculty's banks.
To support medium and long-term plans, as of June, the company relocated its offices in a modern building located in the center of Iasi. Within the MCM Center Office, also known as the Central Halls, employees will benefit from generous and friendly spaces, will have places specially designed for relaxation and socialization and will have access to all the latest state-of-the-art office facilities.
E.ON Software Development was set up in 2017 in a start-up atmosphere in order to develop strategic projects at the E.ON Group, to support various projects, solutions and ideas in the digital area to optimize the activities of companies and reduce costs. Built on Agile, ESD provides software development and IT solutions for the current business of 230 companies in 13 countries. The projects covered cover areas such as IoT, Home Energy Management System, Predictive Maintenance, Customer Identity & Access Management, etc.
The German group E.ON is one of the leaders of the energy market, having a consolidated presence in Romania for about 14 years. The main companies of the group are Delgaz Grid and E.ON Energie Romania, which carry out distribution and supply activities for about 3.1 million customers. Delgaz Grid is the first integrated natural gas and electricity distribution company in Romania, operating in the north of the country a natural gas network of about 22,650 km, supplying over 1,000 localities and an energy grid electric over 81,500 km long, serving 2,500 localities. E.ON Energie Romania is the company providing natural gas and electricity, as well as energy solutions for a diverse portfolio of clients. Since joining the Romanian market, E.ON has invested about EUR 1.6 billion, mainly in the modernization of networks.