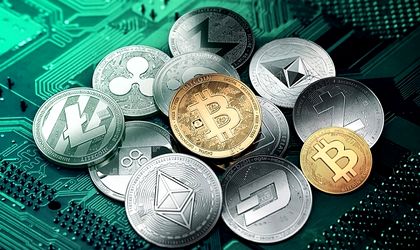 A cryptocurrency is a decentralized digital currency that utilizes cryptography to control the creation of new units and secure transactions. It operates outside a central bank and on a distributed ledger technology known as a blockchain.
Cryptocurrency has gained significant attention in recent years due to its potential for high returns on investment. Investing in cryptocurrency can be compared to making smart NBA picks – both require careful analysis and strategic decision-making. This article aims to educate you on the basics of cryptocurrency and provide a roadmap for making informed investment decisions.
Read on to understand how cryptocurrency works and some dummy-proof tips to help you make better crypto investments.
How Do Crypto Transactions Work?
Cryptocurrency transactions occur on the blockchain network and involve the transfer of coins from one wallet to another. At the initiation of a transaction, multiple users broadcast it to the network for verification. Once verified, the transaction is added to the blockchain ledger and becomes a permanent part of the network's history.
Cryptocurrencies have a limited supply which can drive the market and increase prices, and as more businesses and individuals invest in the different coins driving up demand, the price increases. In addition, the decentralized nature of crypto and the ease of transfer make it a desired means of exchange.
Trusted, Informative, and Profitable Suggestions (TIPS) for Crypto Investment
Research
You can only make a profitable crypto investment by correctly understanding what it entails. Trusted sources include cryptocurrency news websites, online forums, and industry experts. However, it's essential to be wary of sources and ensure that the information obtained is reliable and up-to-date.
Begin with a Modest Investment
One of the best ways to start investing in cryptocurrency is by starting with a small amount. It allows you to learn about the market, understand the technology, and evaluate the risks and rewards of investing without committing a large sum of money. In addition, by starting small, you can gain experience and knowledge that can inform future investment decisions.
Diversify Your Portfolio
Investing in various cryptocurrencies can spread your risk and reduce the impact of market volatility on your portfolio. Doing this helps to ensure a more stable return on investment over time.
Understand the Technology
Investing in coins with different use cases and technologies reduces the risk of your portfolio suffering a massive loss due to a single coin's performance. Hence, it is essential to understand the technology behind each currency you invest in.
For example, if you invest in a coin heavily dependent on an industry or sector, your investment will perform poorly when there is a downturn in that industry or sector. However, when you invest in coins with different use cases, such as coins for payments, remittances, and decentralized finance, you can reduce your risk and increase the profit potential, even if one coin performs poorly.
Also, investing in coins with different technologies can help you take advantage of the strengths of each technology. For instance, if you invest in a currency that utilizes proof-of-stake (PoS) consensus, you can benefit from the energy efficiency of PoS while also investing in a coin that uses proof-of-work (PoW) consensus, which can provide greater security.
Store Your Coins Safely
Security is a significant concern when it comes to investing in cryptocurrency. It is essential to store your coins in a secure wallet, either a hardware wallet or a software wallet, to prevent unauthorized access to your funds. Additionally, it is crucial to secure your wallet with a strong password and two-factor authentication to provide an extra layer of security.
Don't Give in to The Fear of Missing Out (FOMO)
Investors make a colossal mistake by succumbing to the fear of missing out on potential profits; refrain from making investment decisions based on fear or hype. Instead, make informed decisions based on research and due diligence.
Have a Clear Investment Strategy
Without a clear investment strategy, it can be easy to become overwhelmed by market fluctuations and make impulsive decisions. So, develop a clear plan for your investment, including your goals, risk tolerance, and exit strategy.
Investing in cryptocurrency can be profitable, but it requires effort and commitment. Take the time to educate yourself about the market, conduct research, and make informed decisions about your investment.