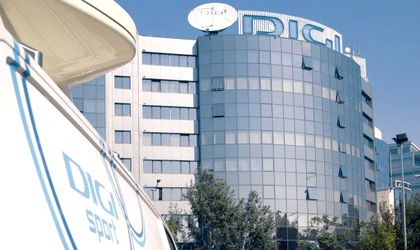 Digi Communications recorded total revenues of EUR 752 million in the first nine months of 2018, up from EUR 684.1 million in the same period of 2017. Its revenues in Romania reached EUR 512.5 million, up from EUR 492.8 million, while in Hungary they were up EUR 90.6 million from 67.8 million and in Spain they increased to EUR 17.6 million from EUR 13.4 million.
The company's profit before taxes was EUR 36.2 million, down from EUR 60.1 million, while net profit was EUR 18.9 million, down from EUR 44.2 million.
For the three months ended September 30, 2018 the company had revenues of EUR 269.8 million, a net profit of EUR 10.3 million and an adjusted EBITDA of EUR 81.7 million, including Invitel's consolidated results. The Invitel transaction was closed on 30 May 2018 for a total consideration of approximately EUR 135.4 million. Control over the company and its activity was transferred at the same date.
The nine-month period ended 30 September 2018 interim condensed consolidated financial statements include the consolidated results of Invitel starting from June 1, 2018 and the preliminary valuation of the fair value of Invitel's identifiable assets and liabilities at the date of acquisition.
Recent developments
In October 2018, Digi Spain purchased from RCS & RDS the ownership of a quota of DIGI Italy equal to nominal value of EUR 8,500, at a price of EUR 9 million. The price shall be paid within 6 months of the date the transaction. In October 2018, RCS & RDS drew the remaining available amount of RON 78.9 mil from Facility B1 of the SFA 2018 (the credit line from a consortium of banks).
At present, the entire SFA 2018 facility is fully drawn. On 15 June 2018, RCS & RDS concluded a settlement agreement with Antena TV Group and Antena 3 on the grounds of which the parties have irrevocably waived all the claims which were the subject of the disputes between them, and have therefore agreed to cease all disputes between RCS & RDS and Intact Media Group. In the implementation of the Settlement Agreement, the parties submitted requests in each file registered with the courts to cease these disputes.
The courts vested with part of these disputes have already acknowledged their cease, and in the near future all these litigations will be finally ceased by implementing the Settlement Agreement.