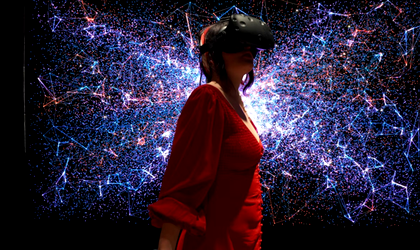 In the age of AI, it's easy to assume that the algorithms driving such innovations are the most critical component. From Siri to self-driving cars, we've all seen the incredible ways that technology has advanced in recent years. But what you might not know is that all of these systems rely on annotated data to learn and improve.
Data annotation is the unsung hero of AI-based solutions, that enables algorithms to gradually develop over time. And without accurate and reliable labeled data, the creation of all of these technologies would be much more challenging and potentially unsafe.
Keep reading to discover the fascinating details of how data annotation works and the innovative solutions that are pushing the boundaries of the possible!
Why Data Annotation is Key to Modern Tech
According to recent statistics, the global Gross Domestic Product (GDP) is projected to grow by a staggering $15.7 trillion by 2030 as a direct result of advancements in AI. However, this growth would not be possible without the crucial role of data annotation in modern tech.
Consider the popular e-commerce platform Amazon. Every time a customer searches for a product or makes a purchase, the platform uses machine learning algorithms to suggest other items they may be interested in. For example, if a customer buys a book on cooking, Amazon's algorithms may suggest other cookbooks or kitchen utensils that are frequently bought together with the book. The accuracy of these recommendations depends heavily on the quality of the annotated data used to train these ML algorithms.
So, whether it's optimizing product recommendations on e-commerce platforms or enabling autonomous vehicles to navigate roads safely, data annotation can help access the full potential of AI, increasing businesses' income and driving progress!
Making the Invisible Visible in Tech with Data Annotation
Machine learning is transforming the way we approach many real-world problems, from predicting customer behavior to detecting fraud and identifying medical conditions. It's a subset of AI that enables computers to use labeled data and improve their performance over time. Unlike traditional programming, ML algorithms can automatically identify patterns and relationships in data, and then use that knowledge to take actions.
At the heart of this process lies data annotation, the task of labeling and categorizing vast amounts of unstructured data. Data annotation is essential for training machine learning models because it provides the ground truth that the algorithms are based on. Without precise annotations, the algorithms would not be able to identify patterns or make accurate predictions.
1.     Data Annotation and NLP
Natural language processing (NLP) is one area where data annotation is especially important. It is the branch of artificial intelligence that focuses on the interface between computers and human language. Named entity identification, sentiment analysis, text categorization, and other tasks are all part of data annotation for NLP. For example, with NLP a computer can analyze communications and precisely comprehend the words, even if they are spitting or speaking slang. This might save a significant amount of time and make the process more efficient.
2.     Data Annotation and Computer Vision
Computer vision (CV) is another field where data annotation is important. This branch of AI focuses on teaching robots to analyze and comprehend visual input from the world around them. Data annotation for computer vision involves tasks such as object detection, image segmentation, and facial recognition, to name a few. A machine learning model doing object recognition in photos, for example, may require data labeling with bounding boxes around objects. This procedure assists the model in properly identifying items of interest in new picture data.
In both NLP and computer vision, the high quality and quantity of annotated data is a must for the success of ML models. Without correct labels, ML models may be inaccurate or biased, which can have serious consequences in various applications from autonomous vehicles to medical diagnosis.
The Benefits of Partnering with Data Annotation Pros
While data annotation is essential to the success of any AI project, it's not a task that should be taken casually. Even the smallest errors can have a significant impact on the performance of AI system, where ensuring accuracy is important. This is why partnering with data annotation professionals like labelyourdata.com can be worth its weight in gold.
One such benefit is the ability to customize the data annotation process to your specific project requirements. Whether you need to annotate images, text, or audio data, an expert team can provide you with tailored solutions that meet your needs. The Label Your Data team is experienced in working with various types of data, making sure that each annotation is done to a high standard.
Another advantage of partnering with a dedicated team is an added layer of security. The company is committed to ensuring the confidentiality and privacy of your data, keeping it safe from unauthorized access and breaches.
In short, working with data annotation professionals can provide businesses with the peace of mind that comes from knowing their AI projects are in safe hands. This allows you to focus on other important aspects of their AI projects, such as model development and deployment.
End Notes
As you can see, data annotation is a fundamental part of modern technology that cannot be overlooked. Without accurate and high-quality annotations, machine learning algorithms simply cannot function. As we continue to rely more and more on AI and big data in all areas of our lives, the importance of labeling your data will only increase.
However, you should also keep in mind that data annotation is not a one-time task. As ML models continue to learn and evolve, they may require additional efforts to help them adapt to new contexts. Labeling is an ongoing process, and model refinement is key to building robust and effective machine learning systems. With the right approach, data annotation has the potential to become a potent tool to pave your way for advancements across various sectors!