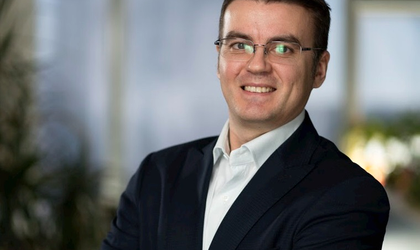 Daikin, the world's largest air-conditioning manufacturer, announces a series of tests on Flash Streamer technology, which have highlighted its effectiveness in eliminating the new coronavirus (Sars-Cov-2). Thus, Daikin Flash Streamer technology successfully inactivated over 99.97% of the virus (SARS-CoV-2) after the particles were irradiated for a period of three hours.
The test results also showed that Flash Streamer technology inactivated 93.65% of the coronavirus (SAR-CoV-2) after an hour of irradiation.
The positive results obtained from laboratory tests on the effect of Daikin technology on the new coronavirus are the first step taken by the company to complete the ongoing tests and prove the exact effectiveness against this virus of the equipment using this solution.
The tests were conducted under laboratory conditions that differ from those found in standard living situations, in a controlled environment, and they refer only to the patented Flash Streamer technology. In this phase, the aforementioned tests were not designed to evaluate product performance. Therefore, using the products equipped with the highly effective Flash Streamer technology in a standard living situation does not guarantee efficacy in terms of inactivation / elimination of the new coronavirus.
For this reason, in the next period, further tests will be performed on specific Daikin products to ensure accurate and correct information about products in this regard.
"The fact that the innovative Flash Streamer technology has proven to be highly effective against coronavirus, following the entire testing process, is an extraordinary achievement for our company. Daikin is recognized as a pioneer in the field of technology and we are very pleased that these results confirm our efforts to continuously develop innovative and efficient technologies, especially as they come in a context with so many challenges", says Daniel Vasile, Managing Director Daikin România.   
The experiment was conducted by Daikin Industries Ltd in cooperation with Professor Shigeru Kyuwa from the Department of Biomedical Science of the University of Tokyo and a group of research led by Professor Shigeru Morikawa from the Department of Microbiology of the Okayama University of Science.