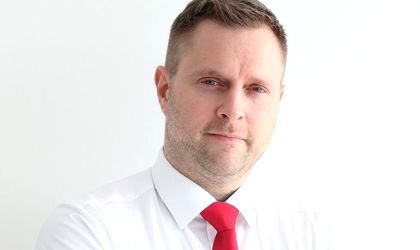 Czegledi Tamas, co-founder of the Blockchaineum Group Kft – a blockchain think tank, and solution provider, will speak during the first edition of Focus on Blockchain organized by Business Review on July 19 at Impact Hub in Bucharest.
Tamas aims to answer "Where are the applications? Difficulties with blockchain business strategies."
Blockchaineum is a blockchain think tank, and solution provider with several ongoing own development projects in strong cooperation with the largest Hungarian universities (Corvinus University of Budapest, and Budapest University of technology and Economics), including a blockchain-based audit platform, an HR tokenization platform and AI driven crypto trading bot. Besides the projects under progress, the company is providing ICO consultancy and plays an evangelist and integrator role in the region.
Tamas has extended experience in the world of startups, particularly in the CEE region, his main expertise has been strategy creation, business development and international business launch. He started to research blockchain as a hobby at the end of 2016.
He holds an MBA, and MSc in Finance and an MA in International Relations degree and currently is working on earning his CFA degree. He is a member of Mensa International.
Focus on Blockchain is an industry event committed to bring together tech driven companies, entrepreneurs, crypto and blockchain aficionados and investors to explore the wealth of opportunities that blockchain unveils, learn about its use cases and understand how they can apply technology to better the world.