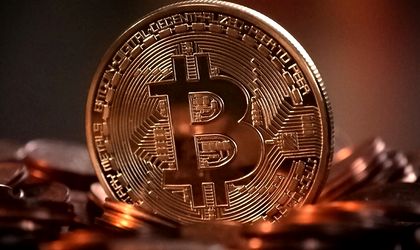 It is required to grant a specific permit to engage in legal operations in order for the cryptocurrency industry to be completely authorized. If you want to exchange digital currencies or operate with crypto wallets, you must have a crypto license. Understanding the potential of cryptocurrencies, many businesspeople are trying to modify their operations to work with them. The likelihood of earning a lawful revenue is increased by acquiring a specific license in the jurisdiction where crypto-businesses are registered. But just a few States presently grant cryptocurrency licenses, and other places explicitly forbid using cryptocurrencies.
The importance of crypto license
If it is intended to combine commercial operations with cryptocurrency operations, special permission documents in this area is required. If not, a legal person might face punishment for breaking the law. The firm will face additional risks when dealing with cryptocurrencies, even if the country in which it operates has no licensing requirements. We specifically refer to the difficulties of exchanging cryptocurrencies as well as the impossibility of transactions with those countries where additional permission documents is required. Additionally, opening an account with a foreign bank will be challenging.
The main features of crypto license
Firms that operate in the legal sector need their own clients to go through a verification process of the person in line with KYC and AML criteria in order to boost the transparency of entrepreneurial activity. Regulators and contractors will have more faith in such a legal body as a result. Additionally, the organization is now able to swap cryptocurrencies for fiat cash and vice versa, as well as move different cryptocurrencies across digital wallets, thanks to the issue of necessary permission papers. The business will also be allowed to issue bitcoin, sell goods in exchange for it, and function as a middleman in such transactions. People who successfully completed the preliminary examination for having no criminal history or bankruptcy will be awarded a crypto license it is necessary to provide a certificate of conviction or that you are not bankrupt. A minimum of one year's worth of applicable education and work experience in the financial services sector. Both people registered as sole proprietors and suppliers of bitcoin services as well as managing directors of corporations are required to hold a cryptocurrency license.
Advantages of obtaining a license for cryptocurrency
Despite stronger regulations for bitcoin businesses, there is still a huge demand for licenses. This is as a result of the following benefits. The licensed firm is shielded from regulatory arbitraryness, its clients and partners are given a high degree of security and secrecy, there is a far greater level of trust in licensed companies, and its services are accessible to everyone on an equal basis with banking services. EU legalized cryptocurrencies, making it even more appealing to owners of bitcoin businesses. There are no longer any gaps that allow for money laundering. Instead, a substantial area of the legal economy has grown.
How to get a crypto license?
All owners' and senior managers' identification documents must be provided by the firm in apostilled copies. A company's owners and directors must have a spotless reputation, which entails having no criminal records for offenses against the law, including crimes against the state's authority, the legal system, economic activity, dealing in securities, and intentional financial crimes. The amount of PLN 5000 (or 100% of the amount due at registration) must be paid by the firm as authorized capital. Before beginning a commercial connection or when the transaction crosses a specific threshold, consumers must be identified and verified. The business must maintain records, create reports for the regulating agency, and save client information.
Regulators of crypto license
If your government issues licenses for working with cryptocurrencies, you must get in touch with them in order to get one. Depending on the type of activity the firm is conducting, contact the appropriate organization. If it is a stock exchange, the securities commission and other organizations with comparable functions are responsible for this. The tax authorities control the operations of such businesses if they are involved in regular commercial activities, such as rendering services or selling items. There are many sorts of crypto licenses. As a result, depending on the category choose, there can be noticeable design changes even within a single nation. It is crucial to be aware that some regulatory bodies do not let a higher class to elude the basic one. Candidate evaluations frequently take six months. It is multi-phased, and 90% of the time, additional inquiries are made.
Where to obtain crypto license
In the following jurisdictions, issuing cryptocurrency licenses is profitable: Switzerland. In order to transact with cryptocurrencies legally in Switzerland, you must first seek approval from the governing body FINMA. The use of cryptocurrencies is not explicitly forbidden by law in the area, but there is no clear regulation of them either. A cryptocurrency license for banks and payment systems can be obtained by legal companies. However, in order for your cryptocurrency business to be legitimate, you must adhere to the anti-money laundering laws. If in doubt, you must identify your clients and notify the appropriate government agencies. In Switzerland, cryptocurrency is treated as a kind of wealth and is taxed accordingly. Japan. Although getting a cryptocurrency license in this country is relatively expensive, Japan has the biggest prospects for crypto businesses. You must meet a variety of conditions and keep fiat money, trust money, and deposits apart in order to be granted a cryptocurrency license in Japan. Clients must be recognized, and cryptocurrency must be divided. These rules must be followed, and compliance is checked annually during the audit.
Conditions of crypto regulation
In the present world, the impact of cryptocurrencies on numerous economic and social activities is growing every day. The international community as a whole and individual States' agendas are becoming more and more crowded with concerns pertaining to various facets of the phenomena. As a result, there is no agreement on whether or not cryptocurrencies are lawful. In this sense, different legal systems see digital money as a medium of trade or of payment. It should be emphasized that tokens' legal status is not clearly specified either. Particularly, they are frequently seen as a gift or contribution, which in turn sparks a great deal of debate on a national and worldwide scale.
Function of crypto regulation
Since cryptocurrencies are currently widely utilized and growing quickly, the term "capitalization" which refers to the total value of all coins in circulation — has been used to describe the market's overall status. Instead of a central bank, as is the situation with fiat money, a community of users employing collectively created cryptographic protocols performs the regulatory function for cryptocurrencies. Anyone may utilize this decentralized technology without restriction because the source code is frequently open. Cryptocurrency exchanges ought to be subject to the same regulations as traditional ones. Exchange services must to be licensed and recognized as financial service providers.
The process of obtaining cryptocurrency license
The stages involved in acquiring a cryptocurrency license are as follows: establishing a local business. Gathering information on the cryptocurrency company's founders, executives, and beneficiaries. Creating a work schedule and corporate policies, taking compliance into account and assembling a set of paperwork for registering a bitcoin license and paying the necessary costs. Submitting the registration packet and then providing other information upon request. Obtaining a license if the matter is decided favorably.