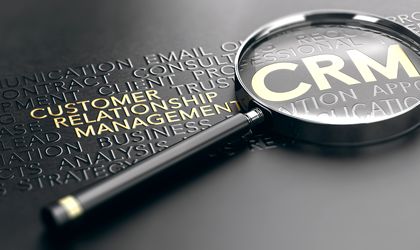 Realpad, a European provider of CRM and after-sales management software for residential developers, has significantly increased its customer base in Romania in 2021. After entering the market in early 2021, Realpad's Romanian team managed to sign contracts with 20 clients, developers or well-known market investors such as Art Property Development, Mobexpert Homes, Synergy and Euro Vial.
Art Property Development is developing the Art City project, comprising 141 apartments and 500 square meters of commercial and office space. The general contracting is carried out by the construction company Bog'Art, with an extensive portfolio of residential projects, and recognized for The Bridge, UCenter and Globalworth Square office buildings.
Synergy is one of the leading general contractors in Romania, having undertaken over 100 projects in the last 20 years both in Romania and internationally (e.g. Estic Park, Belvedere, Danubio Budapest) over 6 of them being residential projects, delivering a total built area of 300.000 sqm and over 3.900 units. Synergy has Escape Residence in its portfolio and land for other projects in the pipeline.
Euro Vial is a real estate developer specializing in projects carried out on the coast and beyond. The company has so far developed five projects with several hundred apartments by the sea and one project with several dozen apartments in Bucharest, with the main goal of reducing the impact of construction on the environment and implementing a new concept of real estate, through smart-home systems present in all their developments, both present and future.
Mobexpert Homes is also developing a residential project that includes 110 villas in Pipera.
"In total, there are more than 500 residential developers in the country, so I think we are still at the beginning of the Realpad adventure in Romania. Many Romanian developers are progressive and are actively looking for software solutions that will help them minimize errors in the sales process and increase customer satisfaction," says Andrei Duță, Realpad Country Manager for Romania, who sees great potential for further expansion of the company in the Romanian market.
The software produced by Realpad is a digital ecosystem covering 3 main areas of new residential project sales:
CRM: gathering of potential customers, unit inventory management, transaction management (payments, documents, custom changes) and reporting;
Customer Portal: interface for buyers where they can find all important documents and information about their purchase;
After-sales: technical inspections, digital handovers and warranty claims management;
Realpad's software is adopted by over 100 developers in 12 EU countries, and the goal for Realpad is to double its customer base in 2022 to consolidate its position as the leading software provider for residential developers in the CEE and EEA regions.
"We have already started the expansion process in Bulgaria and Serbia and will enter four more markets during 2022," says Jakub Licak, Business Development Manager of Realpad.
The company is also active in the Luxembourg and Belgian markets.