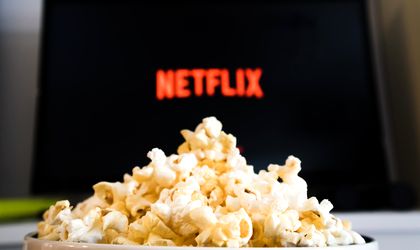 The European Union has asked Netflix, and other platforms of this type, to cut HD streaming, due to fears of overloading broadband networks amid the current situation in which people are instructed to remain indoors because of the Coronavirus outbreak.
"To beat #Covid-19, we #StayAtHome. Teleworking & streaming help a lot but infrastructures might be in strain. To secure internet access for all, let's #SwitchToStandard definition when HD is not necessary." Thierry Breton, EU commissioner for internal market and services, wrote in a tweet on Wednesday, also saying he had spoken with the Netflix CEO, Reed Hastings, about the issue.
"Streaming platforms, telecom operators and users, all have a joint responsibility to take steps to ensure the smooth functioning of the internet during the battle against the virus propagation." He followed up on the subject on Thursday, through an official statement.
"Commissioner Breton is right to highlight the importance of ensuring that the internet continues to run smoothly during this critical time. We've been focused on network efficiency for many years, including providing our open connect service for free to telecommunications companies." A Netflix spokesperson admitted.
A high definition film on Netflix, roughly uses 3 GB of data per hour. That's 34 GB of data if you plan to watch the extended edition of The Lord of the Rings Trilogy. In comparison, standard definition (SD), will use three times less data per hour. As Netflix, and other streaming platforms, allow users to manually select their data settings (low, medium, high, auto), this could also be a plea directed to citizens, to select a lower data setting in order to protect broadband networks.
Networks across Europe have seen a surge in demand since authorities have instructed the population to remain indoors as much as possible and many companies have suspended activity, allowing their employees to stay home. As a result, more people have been using video calls and home broadband while working remotely, or have been binging on their favorite movies and TV series.
In the UK, all 4 major telecom operators have reported outages in recent days, while Vodafone announced a 50% increase in mobile data usage in some parts of Europe, all as a result of the Coronavirus outbreak.
Facebook also reported being stretched to the limit under the strain of recent unprecedented usage.