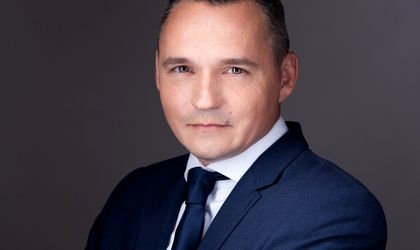 The Swiss company announces a doubling of turnover in the first 6 months of 2020 compared to the previous year for Connect44 Romania. Moreover, there was a 15% increase in turnover in the second quarter compared to the first quarter of this year.
The Romania headquarter is one of the most important hubs of the company, with over 200 employees and four offices, three of which were opened this year. In the first months of the year, two new offices were opened in Timișoara, in the Vox Technology Park business building, and starting with August, the second space in Bucharest was inaugurated, in Green Gate.
"This year, strategic thinking is essential, and our company has focused on expansion. We increased the number of employees by 20% in the first 6 months of the year compared to last year. In addition, we also had an increase in the number of projects won during this period of time, which showed us that the expansion established last year must be continued", declared Alexandru Cociorvei, General Manager of Connect44 Romania. The company focuses on developing the team of experts to continue to provide high quality services. "We are continuously adapting to both the pandemic context and the needs of customers and we continue to grow both in the team area and in the service area", he added.
The Romanian team offers engineering solutions for mobile and fixed telephony networks, as well as IT support and service desk services for telecom operators in Europe. Connect44's mobile network engineering solutions help wireless telecommunications providers and equipment manufacturers design, implement and optimize their networks. The company's engineers also design, operate and optimize networks and related services for operators in Europe.
The complex IT support and service desk services include 5 different areas of expertise: from storage and back up, LAN/WAN, operating on Unix/Linux/Windows systems, to virtualization, monitoring and support in foreign languages.