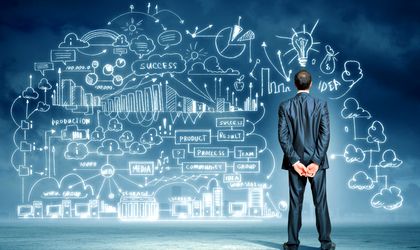 Companies in the Northwest regionof Romania invest an yearly average of 12 percent of their turnover in digitization. For approximately 90 percent of companies, digitization has led to improved competitive advantage and customer portfolio, keeping a steady number of employees.
These are the main conclusions of the "Demand and offer for digitization" study, commissioned by ARIES Transilvania – the Romanian Association for Electronic and Software Industry, Transilvania Branch – and the IT Transilvania cluster.
The study was carried out among 103 IT companies, 550 companies from other sectors and 51 public institutions in the North-West region 1 September and 15 October 2018 by Encore Research with the support of City Hall and the Cluj-Napoca Local Council.
The conclusions are representative at the national level, with the percentage of investments in business digitization being similar in other regions of Romania, on the background of a growing competitive level.
"Beyond figures, we need to keep in mind that digitization leads to connectivity and mobility, transforming data into information. Hence an increased analysis capacity and a favorable context for innovation as a relevant differentiating factor in the digital age," says Bianca Muntean, the CEO of ARIES Transilvania.
According to an ARIES estimation, digitized businesses will grow by 35-40 percent over the next 5 years, according to respondents' intentions. 36 percent of companies see themselves digitized within 2 years, 30 percent spend at least 3 years to complete this process, and another 30 percent do not seem interested in digitization.
When it comes to IT companies that offer digitization services, their offer is diverse, including applications for content & document management, consumer software, e-commerce, cloud, business analysis, growth mobility or security. On average, 76 percent of the turnover (> RON 2 billion) of IT companies in the Northwest region of the country is represented by the sales of products for digitization.
75 percent of the Northwest IT industry's offer covers business support and e-commerce. Areas like education and public administration are less covered. Obstacles identified in the sale of digitization solutions are ignorance about the benefits of digitization, resilience to change, lack of readiness and the limited budgets allocated to this objective.
"Perhaps the only way to boost productivity and innovation in all industries is education. We need to increase the level of information on the undeniable benefits of digitization, a first important step in this direction being the study published by the Transylvania IT and ARIES Transylvania cluster," adds Voicu Oprean, president of ARIES Transilvania.
Transylvania IT Cluster, launched in 2013 by ARIES Transilvania under the name iTech Transilvania, now includes 85 members, with a turnover of more than 210 million euros and over 5,000 employees.