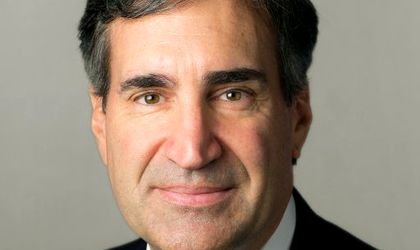 Cognizant Softvision, a global leader in product engineering, is expanding its Romania operations to meet demand for its digital development and transformation solutions used by leading financial services, insurance, retail and travel, and other companies. At least 500 new positions are being added for creative technologist roles and are expected to be filled by the end of the year. 
With approximately 1,700 employees now in Romania, Cognizant is already recognized as one of the country's leading technology employers.
In addition to new jobs, the digital engineering division of Cognizant plans to open design studios in key metropolitan areas Bucharest, Iasi and Timisoara. Cognizant Softvision's global clients include Groupon, Macy's and Mozilla.
Romania is the hub of Cognizant Softvision's global network of more than 3,000 product, design and engineering professionals in 30 studios across 9 countries on five continents.  Softvision, prior to its 2018 acquisition by Cognizant, was well-established in Romania, having been founded in the United States more than 20 years ago. As one of the world's leading professional services firms, Cognizant reported USD 16.13 billion in 2018 revenue. The combination of Softvision and Cognizant has created one of the world's top digital engineering companies and a leader in software product development.
The new Cognizant Softvision brand was officially launched in August at Untold, an annual European music festival attracting more than 350,000 concert-goers this year.  As Untold's 2019 "Innovation Sponsor," Cognizant Softvision showcased its brand and capabilities to attendees by designing the festival's smart assistant info point chatbot.
"Romania is a hotbed of digital innovation with some of the best design and engineering talent anywhere," said Malcolm Frank, President, Cognizant Digital Business. "Our expansion continues to enhance our reputation for quality, sustainability and healthy business development over the last two decades. We build some of the most engaging software products for the world's leading companies. We have helped transform how companies conceive, develop and realize business outcomes through software.  Here, the smartest engineers can take on their next big challenge and grow their careers while working on transformative projects for many industries."
Frank continued, "We can help our clients change the world by combining the DNA of Softvision's methodology and delivery approach with Cognizant's deep industry knowledge and client relationships on a global scale. Together, we bring innovations in machine learning, artificial intelligence and Internet of Things to create solutions with global impact."
Cognizant Softvision is celebrating its global technical employees 9-13 September by hosting a Programmers' Week event coinciding with International Programmers' Day. The event started in Romania five years ago and this year will feature global webinars, an in-person tech conference, and a Bucharest-based coding contest open to hackathon competitors throughout Romania. For more information visit: www.programmersweek.com
Cognizant Softvision is a product engineering leader, creating impactful end-to-end digital products and solutions that connect brands with customers. Delivering sustainable innovation, agility and a connection that inspires engagement and business transformation, we have worked with some of the world's largest brands. Our digital product development and design expertise combines perfectly with Cognizant's deep client relationships, systems and applications infrastructure knowledge. Cognizant Softvision is part of Cognizant Digital Engineering, which has over 11,000 product, design and engineering professionals around the world.
Cognizant is one of the world's leading professional services companies, transforming clients' business, operating and technology models for the digital era. Our unique industry-based, consultative approach helps clients envision, build and run more innovative and efficient businesses. Headquartered in the U.S., Cognizant is ranked 193 on the Fortune 500 and is consistently listed among the most admired companies in the world.