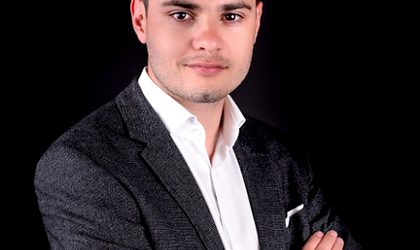 CloudHero, a next-gen technology consulting and services company headquartered in Bucharest, is delighted to be recognised as an Advanced Consulting Partner in the Amazon Web Service Partner Network.
CloudHero has a decade of experience in managing mission-critical applications, and this recognition serves as a testimony to their capabilities in Cloud & DevOps, Kubernetes and other high-end technologies on AWS.
The AWS partnership relationship is a direct result of the company's continuous efforts to expand and strengthen capabilities in design, architecture, migration, deployment, and management of complex cloud architectures on the AWS cloud. So far, CloudHero catered 20+ cloud solutions implementations in key sectors that include Gaming, Healthcare, Retail & Commerce, Telecoms and Financial Services.
Commenting on the achievement, Andei Manea, Founder & CEO at CloudHero, said, "For us, it's an extraordinary achievement, to have our cloud technical competencies recognized by AWS. Our teams' hard work and customer first mentality had made this possible. We are continually striving to support clients with value-added solutions, to help them meet their ever- evolving business needs. This acknowledgment is a testament to our deep experience in working with multiple industries on two continents."
CloudHero has a strong team of specialists and experts in Cloud Platform, Application Modernization, Cloud Native, DevOps, Cloud Security, holding a total of 23 AWS certifications. This recognition will act like a booster shot to demonstrate its strong experience and the company is already preparing to achieve more milestones to strengthen its ties further with AWS.
The Advanced Consulting partnership AWS Partnership Network level represents the leading companies worldwide that have met AWS' strict partner standards. CloudHero successfully demonstrated excellence in key factors including exceptional customer satisfaction reviews, extensive AWS architect accreditation and certifications, deep cloud experience and industry skill areas, expert cloud project management and delivery frameworks, and a notable AWS consulting business.
CloudHero's cloud practice represents understanding clients' challenges and delivering innovative solutions on the AWS platform by leveraging some of the best cloud services in the market.