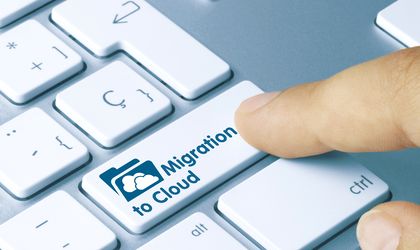 The cloud is one of the most in-demand and active technologies today. It has altered old business models and enabled new workplace capabilities such as online collaboration and AI as a service. Cloud migration has become a matter of how, not if, for most businesses.
A cloud migration occurs when a business moves some or all of its data centre capabilities to the cloud, often to run on cloud-based infrastructure offered by a cloud service provider such as AWS, Google Cloud, or Azure.
While more businesses migrate to the cloud, cloud migrations inside the cloud are becoming increasingly common as businesses switch between different cloud providers. Nevertheless, there are many key advantages and cons to be aware of for individuals making their first journey into the cloud, which we'll go over below.
What Are the Primary Advantages of Migrating to the Cloud?
Some of the reasons that drive enterprises to shift resources to the public cloud are listed as follows:
Unlike on-premises infrastructure, cloud computing can readily grow to serve greater workloads and additional users. To scale up business services in conventional IT systems, organisations have to buy and install physical servers, software licences, storage, and network equipment.
Because cloud providers handle maintenance and updates, businesses that migrate to the cloud can spend much less on IT operations. They may commit greater resources to innovation, such as the development of new goods or the enhancement of current ones.
Migrating to the cloud can increase performance and end-user experience. Cloud-hosted applications and websites may quickly grow to serve more users or higher throughput, and they can run in geographical areas close to end users to decrease network latency.
Digital Experience. Users may access cloud services and data from any location, whether they are workers or customers. This adds to digital transformation, improves customer experience, and provides staff with current, adaptable tools.
Common Challenges
Cloud migrations may be complicated and dangerous. Here are some of the primary problems that many organisations are encountering when they migrate resources to the cloud.
Poor Strategy
Many organisations begin their cloud migration without investing enough time and attention into their plan. An end-to-end cloud migration strategy is required for successful cloud adoption and deployment. Each application and dataset may have unique requirements and concerns, necessitating a unique strategy for cloud transfer. Each workload that is migrated to the cloud must have a compelling business rationale. Therefore, you need to hire the services of an expert, licensed and certified Cloud migration provider that can seamlessly migrate your critical business data from physical storage servers to Cloud based storage in an effortless manner. One such name is "Dataknox", which is based out of Newark CA, and offers the best-in-class Cloud migration strategies that help companies dump and store all their high-value data on secured Cloud servers.
Cost Management
Many organisations have not defined clear KPIs to determine what they expect to spend or save after shifting to the cloud. This makes determining whether migration was economically effective challenging. Furthermore, because cloud environments are dynamic, charges can fluctuate fast as new services are adopted and application demand develops.
Vendor Lock-In
Cloud technology adopters frequently face vendor lock-in. Cloud service providers typically offer a wide range of services, but many of them are not convertible to other cloud platforms. We must keep in mind that moving workloads from one cloud to another is a time-consuming and costly process. Many businesses begin to use cloud services only to learn that transferring providers is difficult if the current provider does not satisfy their requirements.
Compliance and Data Security
Data security and compliance are major impediments to cloud migration. Cloud services have a shared responsibility model, which means that they are responsible for infrastructure security while the client is responsible for data and workload security. Since the cloud provider may offer advanced security features, it is your organization's responsibility to successfully implement them and guarantee that all services and apps have the appropriate security controls. The migration process raises security issues. Transferring large volumes of sensitive data and creating access controls for apps across many environments puts you at risk.
Conclusion
Organizations are being pushed to use cloud technology by digital transformation and operational excellence. There are many major factors that influence cloud adoption, such as excellence in operations, faster innovation, and digital development and cooperation. It is crucial to note that they are not mutually exclusive.
Companies that strive for operational excellence rely on faultless operations and exceptional customer service. By running on the cloud, customers may be confident that these apps will scale as needed while being financially flexible.
Moving to the cloud is not just a challenge but also a chance to improve the agility and innovation of existing business operations. In the first stage, you must inventory all of the infrastructure components, business processes, and in-house knowledge at your disposal and develop a strategy that addresses all of your organization's demands on its cloud migration journey.