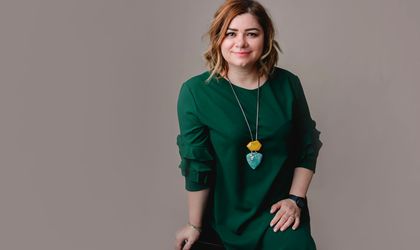 CIEL Romania, one of the most important manufacturers of software for companies, becomes NextUp and invests over 1 million euros in the development of new technologies and rebranding. For 2022, the company targets an increase of over 30% in turnover and a market share of 50% in terms of local businesses. 
"The idea of rebranding CIEL Romania in NextUp comes as a natural step after an organic growth of the company in more than 30 years of activity and presence on the market. The ERP information system created by us has developed with the requests of our customers, which we have listened to all the time, and then we have implemented. We have turned their requests into pragmatic functionalities of the software. And just as it is natural for local businesses to take the next step towards growth, with them we are also taking the next step towards development. We are still committed to supporting local businesses and entrepreneurs to take the step towards scaling up in business, but as of today we are NextUp," says Roxana Epure, Managing Partner NextUp. 
The integrated ERP information system is adapted to the current entrepreneurial reality and is adapted to the business operational processes. NextUp's pragmatic solutions are specially built for local entrepreneurs and are suitable for the day-to-day operational reality of Romanian businesses. 
"We come to the aid of local entrepreneurs with automation and robotic solutions through third-party technologies, through which we manage to save time and resources. At the same time, our solutions manage to support the workflow throughout the activity. As for the user experience part, entrepreneurs need to know that the initial installation of our modern systems takes only a few days, and the software can be learned in a relatively short time. In addition, users benefit from online and telephone support 12 hours a day without a limited number of calls. We are dedicated to our customers and we offer them all the support until the end of the software solution implementation, and the quality / price ratio is optimal", says Roxana Epure. 
The www.nextup.ro solutions are suitable for businesses in Romania with businesses between 500 thousand and 2 million euros in the fields of traditional retail, ecommerce, food production, industrial production, services and distribution. The integrated ERP information system is perfectly suited to the business development stage, in scaling and growing, but also for the stabilization of businesses.