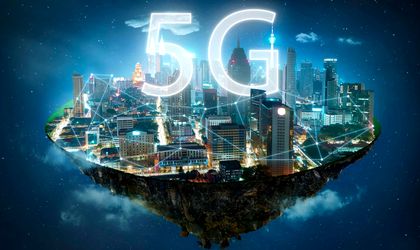 Catherine Chen, President of the PR and Communications Department at Huawei, highlighted the strategic role of 5G mobile networks in a recent interview with the Italian outlet ansa.it.
"If we made the launch before the pandemic, it would have been easier to fight the virus. People will understand this and will be more open towards technology." Says Catherine Chen.
5G will be the keystone in fighting global pandemics.
"During the Covid-19 pandemic we probably had the chance to review the fact that if we had implemented the 5G technology earlier, maybe we could have managed this health crisis much more efficiently, from finding a vaccine to preventing the spread of the virus." Chen continues.
Looking at the utility of the new 5G networks, Chen estimates that people will be more open to this technology. "Technolgies such as 5G, artificial intelligence, cloud, and big data will be more frequently used in the future, including in mixed scenarios. From this point of view, I already observed a more dynamic interest coming from several countries."
"In China, even though the quarantine forced many people to reduce their work time, we accelerated the process of implementing 5G. Our goal for this year is to implement 550,000 5G base stations." Catherine Chen reveals Huawei's plans in China.
Huawei's PR and Communications President denies links with the Chinese government
"Huawei is a company 100% owned by its employees. There is no link with any government or foreign institution whatsoever."

But, as a Chinese company, Huawei must abide by the rules and standards of other countries, such as the USA or the UK. "We always had good relations with other states, proving our availability and transparence." Chen says.
Huawei aims for digital inclusion through the Tech4All project
"At the moment, there are big differences between countries around the world, from a technological perspective. The recent public health crisis made us realize the real challenges that we face. Half the world's population is still without an internet connection and one billion people don't have access to mobile broadband.
We are working in several directions, for example equal opportunity in education. We are trying to bring the internet in poorer regions, in order to give women, children and youth who can't go to school the opportunity of accessing a remote education. Also, in isolated regions in Africa, we are providing training courses for women and entrepreneurs to help them have a better access to technology." Catherine Chen explains.
Environmental initiatives
"We have a partnership with several organizations to protect the rainforest. We are using smartphones and tables as sensors which can detect the noise of woodcutting, using AI. We have implemented this project in over 10 countries and we are looking to extend it in other regions as well." The Huawei PR President concludes.