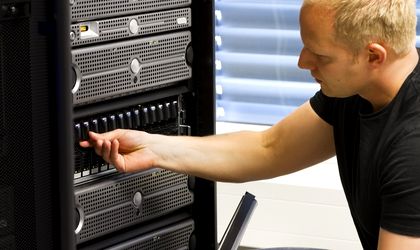 As technology becomes more sophisticated, business storage demands are growing steadily. Large and small businesses are constantly adopting network storage technology to enhance server performance and simplify data management processes.
Regardless of the growth stage of your business, there are numerous benefits of adopting network storage instead of storing your data on hard drives. Typically, a storage area network acts as a reliable file server, availing documents and data across your company. Most importantly, it provides a central point for data storage, and backup should your business suffer a devastating disaster. Here's a few things you need to understand about the business benefits of SANs.
Superior Disc Utilization Capabilities
The key advantage of the Storage Area Network is the superior disc utilization. Unlike Direct Attached Storage (DAS) which has limited disc utilization, SAN systems can achieve optimum disc utilization. Storage arrays in SANs are interlinked through a centralized storage network, making it possible to manage the infrastructure as a single storage unit.
This feature allows your business to muster different pools of storage resources at the network level based on individual server needs. Missing out on SAN technology means your business has to buy an array of different discs and connect them directly to the server –this still leaves you with subpar disc utilization issues.
On the other hand, SAN storage models are designed with multi-tenancy capabilities in mind. This means they can easily handle multiple workloads, so you don't have to limit system administration to a few individuals in your team.
Data Security and Recovery
The SAN solution helps your business quickly implement essential security measures to enhance data safety and privacy. For example, you can isolate various data types depending on departments, users, and organizations to enhance data management.
In addition, you can establish access control lists to ensure only authorized persons have access to specific data. Ideally, the default SAN algorithms are designed to protect all the data on the network and ensure security protocols are implemented across all servers –a critical feature in security-first applications.
When you have vital servers in your data center that should be running at all times, it's essential to have a data continuity solution. In case of a disaster, the system acts as your failover since SAN-based disaster recovery solutions are a solid choice. Regardless of your industry, downtimes can make or break your business, and it's unacceptable in a digital business landscape. Typically, SAN models can significantly reduce downtime, thus imitigatng potential losses.
Storage Area Networks support specific enterprise applications that demand high availability. However, scenarios may arise down the line where some applications fail due to faulty hardware or data corruption. The SAN array design ensures data consistency by implementing data protection algorithms set to peak performance.
Fast and Centralized Backup
Data backup is often a significant consideration when asking for reviews on your network performance. Using a Storage Area Network ensures efficient access and transfer of business data. In case any server is disconnected, the subsequent server takes over and automatically stabilizes data loads. This capability makes the system more flexible and simplifies administration. The SAN design achieves this by ensuring there are no cables or storage devices that have to be moved, thus improving storage utilization and effectiveness.
Businesses generate vast amounts of data constantly, and it's vital to maintain reliable backups. Slow data backup solutions can be insufficient in a fast-paced digital business landscape. Storage Area Network eliminates this problem due to its ability to duplicate data quickly. This means your IT administrators can backup data seamlessly and frequently.
Specifically, it is easier to backup data from different systems across the company while controlling the servers from a central platform. Management issues and data availability also increase when you eliminate storage silos.
Redundancy and LAN Bandwidth
SANs come with redundant arrays of discs that servers recognize as local storage volumes. This feature facilitates outstanding availability and fast input/output performance levels compared to other storage technologies.
The SAN technology fosters significant bandwidth improvement. On the other hand, LAN-based storage systems are plagued by bandwidth bottlenecks, which hamper system performance and compromise the execution of simple tasks. By offloading a significant amount of network traffic, the storage area network lowers the stress on LAN bandwidth.
Speed and Scalability
SAN designs provide better performance than other technologies like NAS systems. Typically, NAS routes data storage across a local area network. While these systems can be relatively cheap and often consist of few hard drives, they are slow since they are prone to network bandwidth constraints. Nevertheless, NAS systems are still popular for smaller business environments that need general-purpose data storage platforms.
On the contrary, SANs are purpose-oriented systems designed for robust data storage. Instead of routing data traffic via a LAN, a SAN utilizes a fiber channel connection to send data traffic. This means your servers have block-level, direct access to SAN-based storage systems. The ultimate result is superior performance than what you can achieve with similar storage technology solutions.
Similarly, storage area networks provide better scalability depending on your business needs. If your organization outgrows its current storage needs, you can easily add more drives to your system. And while there is a limit on the number of additional drives, most SAN systems can accommodate thousands of drives and maintain optimal performance. This means you don't have to overhaul your entire system every time your storage needs increase.
Bottom Line
Storage area networks are versatile, reliable, and scalable high-speed storage solutions that link multiple servers to an array of storage devices. SANs make access and storage more convenient by moving storage from individual servers and consolidating them in a central location where you can manage and protect data. Therefore, SAN solutions are excellent for IT departments in various organizations and businesses.
Whether you need a block-based storage solution to manage your database, regular enterprise applications, or an option to complement cloud needs, SAN can be a great choice. Nevertheless, it's essential to evaluate your organization's needs before adopting SAN.