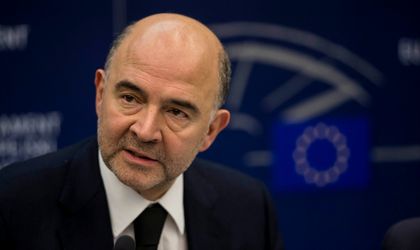 EU countries have been discussing a possible "digital service tax" on technology companies such as Google or Facebook for a long time now, but member states have not yet reached a consensus. Recent debates on the EU-wide tax policy for digital companies had three countries opposing the idea – Denmark, Ireland and Sweden.
The US is also against Europe taxing tech giants, as many of these companies are American. Secretary of State Mike Pompeo met with his French counterpart Jean-Yves Le Drian on Thursday and urged France not to approve a digital services tax at the national level, as it would "hurt US technology firms".
Pierre Moscovici, the European Commissioner for Economic and Financial Affairs, Taxation and Customs, spoke to Business Review on Friday during the ECOFIN summit in Bucharest. 
Asked what he thought would happen to the tax considering the lack of unanimous agreement among EU member states, Moscovici said: "We'll come back to it, this wasn't the end of the story and it will continue to be discussed internationally and I think the time for a European digital tax will come."  
On the US's view that the digital tax would be "anti-American", the Commissioner stated: "Whether it's the policy we've been discussing at the European level or a national policy, it's certainly not anti-American, not protectionist. We simply want those tech companies who are not only American to be taxed properly and pay their fair share of taxes in the places where they create profits and value. Furthermore, we are sovereign countries, a sovereign continent, we are free to establish our own tax rules and I think they should be respected by our American friends. Whatever happens, we need to find common ground and we're also going to work together in the OECD and G20 to find a proper international solution and, when the time comes, replace national solutions."