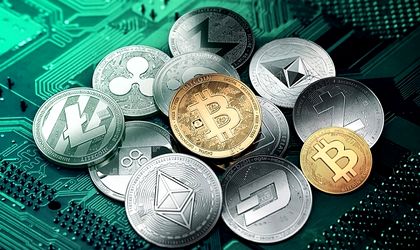 Here are the tokens and coins with the biggest growth in the past 7 days, according to data from coinmaketcap.com.
LOCIcoin had the biggest growth of 81.78 percent in the past seven days to USD 0.06 per LOCI. The trading volume in the past 24 hours was USD 57,099.
"LOCIcoin tokens will be used by inventors to stake their claims on InnVenn. By recognizing the value of the discovered and staked inventions, InnVenn will reward inventors with LOCIcoin. InnVenn becomes the marketplace for the exchange of ideas between the inventors and companies or investors seeking to develop them – all transacted with LOCIcoin," according to a whitepaper of the company.
Second is DaTA eXchange that grew by 50.28 percent with a price of USD 0.05 per DTX token. The volume in the past 24 hours was USD 29.5 million.
DataBroker DAO is the first marketplace to sell & buy IoT sensor data using blockchain technology. It enables sensor owners to turn generated data into revenue.
Stox is third with a growth of over 42 percent to USD 0.3 per STX. The volume in the past 24 hours was USD 3.8 million.
Stox is an open source, Ethereum based prediction market platform, where users can make their predictions to generate their portion of a stake for a specified event.
Sumokoin is next with a growth of 29.5 percent to USD 1.05 for one SUMO. The trading volume was USD 415,736. This is a new Monero cryptocurrency without its legacy, a truly fungible cryptocurrency.
Saifu grew by 23.76 percent to USD 0.05 per SFU, recording a trading volume of USD 124,419. Saifu is a platform between crypto and fiat currencies that enables individuals, businesses and banks to seamlessly add cryptocurrencies to their everyday operations.
Hydro rose by 23.74 percent to USD 0.008 per one HYDRO, reporting a trading volume of USD 1.59 million. Hydro enables private financial systems to seamlessly leverage the public blockchain.
Paragon is seventh with a price increase of 20.12 percent to USD 0.10 per PRG. Its trading volume stood at USD 151,021. The company provides supply chain tracking for the cannabis industry through blockchain. PRG is its digital coin used to join the platform.
Rhenium comes next with a growth of 20 percent to USD 0.04 per XRH. It had a trading volume of USD 137,895. Rhenium is the blockchain solution for an eco-friendly sustainable cryptocurrency.
TokenDesk recorded a growth of 19.4 percent to USD 0.04 per TDS. Its trading volume was USD 166,566. It aims to be the biggest direct marketplace for all ICOs that are published.
On the 10th place there is Ternio, the only scalable framework for programmatic advertising supporting over 1 million transactions per second. It was up by 19 percent to USD 0.06 per TERN.