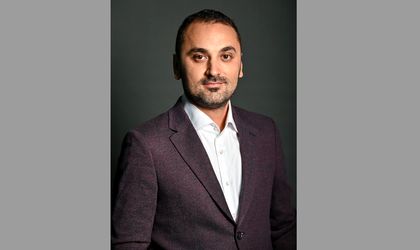 Leveraging its long-standing experience in tackling sophisticated cybercrime, Kaspersky, an independent and privately owned company, is pioneering transparency and security for the global IT industry for over 25 years, innovating, opening up and building relationships across nations with expert groups and law enforcement agencies.
By Bogdan Albu, Territory Channel Manager for Romania, Bulgaria and Moldova at Kaspersky
Hundreds of millions of users worldwide are currently protected by Kaspersky technologies all over the world. Kaspersky's solutions protect businesses, critical infrastructure, governments and consumers around the globe from sophisticated and evolving digital threats.
This includes protection from the most notorious Advanced Persistent Threat (APT) groups and ransomware, among many others. The company's unique product portfolio includes innovative security solutions ranging from leading endpoint protection to specialized security solutions and services.
The portfolio of services covers all the cybersecurity needs of large enterprises with our full enterprise platform that helps to prevent all types of cyberthreats, detects even the most sophisticated attacks, responds to security incidents and predicts the evolution of the threat landscape. It achieves all of this thanks to a combination of unique expertise, threat intelligence and machine learning that enables us to develop robust technologies to detect, block and prevent cyberattacks.
Operating in more than 200 countries and territories, Kaspersky gathers real-time threat intelligence from all over the globe, helping to protect users from cyber criminals that other companies might overlook.
We are the first to know about new threats, and our global coverage helps us to swiftly prevent them from spreading. 24/7, over 350 top cybersecurity professionals are working in the areas of massive malware, APT, industrial and automotive cybersecurity, IoT and others to ensure you and your business remain protected.
Our elite group of international experts – Kaspersky's Global Research and Analysis Team – which includes top Romanian specialists, is globally recognized. With over 6001 industry awards received for its security solutions, Kaspersky remains one of the most endorsed security vendor on the market.
We are transparent in how we work and protect individual customers and businesses, as we know very well there is no other way in securing their trust and effectively fighting their cyber attackers. In 2017, we were the first cybersecurity company to publicly offer our source code for external review and we also made the Software Bill of Materials (SBOM) available for our customers and partners.
Our international network of Transparency Centers, located anywhere from the Netherlands, across the US to South America allows customers and partners to learn about our internal processes and data processing practices, providing confidence in the high levels of data protection we offer. There we can address any security concerns, together with customers, trusted partners and government stakeholders. These facilities are in Zurich (Switzerland), in Madrid (Spain), Rome (Italy), Utrecht (the Nederands), Kuala Lumpur (Malaisya), São Paulo (Brazil), Tokyo (Japan), Singapore and Woburn (USA).
Part of the same initiative, we relocated our threat-related data storage and processing to Switzerland for customers in Europe, the United States, Canada, Latin America and the Middle East, and also several countries in the Asia-Pacific region.
Last but not least, the company's Global Transparency Initiative (GTI) engages the broader information security community and other stakeholders in validating and verifying the trustworthiness of our products, internal processes, and business operations. It also introduces additional accountability mechanisms by which the company can further demonstrate that it addresses any security issues promptly and thoroughly.