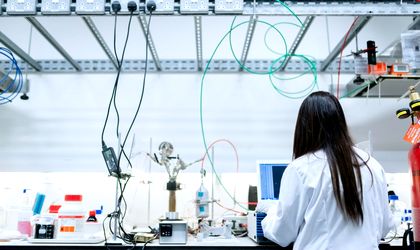 The engineering market plays a significant role in the economy since it connects science and industry. Engineering companies bring a multiplier effect from the implementation of large projects to producing regions: employment and qualifications of personnel are growing, tax revenues are growing, territories are developing. The contribution of engineering to the development of the domestic industry, the introduction of new product samples to the market is constantly growing.
What Is the Point?
UNESCO notes the vital role of engineering as an engine of innovation, but at the same time, it notes that there is a shortage of qualified engineers in the world.
Engineering is the knowledge and practical skills needed to solve problems. For decades, engineering, which has evolved and branched out constantly, has helped humanity survive and improve the quality of life. Civil engineering, machine engineering, software development – all these spheres have contributed to the development of the modern world. Not surprisingly, a career in civil engineering has become a dream for many of us.
"Whatever problem arises, it takes engineering science to solve it," experts say. – The most urgent task for humanity today is to develop along a path that would not lead to self-destruction and to protect the planet. And here engineering plays a central role. "
In health alone, engineering advances have improved water quality and sanitation, and many diseases have been eradicated, including typhus and cholera. More and more advanced prostheses, hearing aids, pacemakers, computer diagnostics, laser, and microcamera surgery – all this became possible thanks to the work of engineers.
The pandemic has opened up new educational opportunities for many that engineers have created: online learning, instant information exchange. Recall that the wireless Internet, the well-known wi-fi in 1977, was created by an Australian engineer John O'Sullivan. Today, 40 billion gadgets around the world are connected to wi-fi. Engineers develop educational and training programs, for example, create "chat boxes" that use artificial intelligence and can answer the most common student questions, which will speed up the learning process.
Now, when humanity, in order to survive, needs to confidently take the path of sustainable development and containment of climate change, we need specialists who can create an infrastructure that does not destroy the planet and can withstand the consequences of climate change. And these specialists could be easily found at the Engre.co – engineering marketplace, where professionals are ready to provide the best services to cope with any complicated tasks.
IT Trends in 2021
Gartner analysts pioneered the term "Internet Behavior" (IoB) in the 2020 Outlook, a technology for monitoring behavioral phenomena and managing the data that affects them. This includes face recognition, location tracking, and big data. Gartner predicts that by the end of 2025, more than half of the world's population will be involved in at least one IoB program.
Moreover, mesh technologies are also on the top list. These allow people to access any digital asset, no matter where the asset is or the person himself. As digital assets go beyond the firewall, especially in the cloud and remote work, executives are having to look for new approaches to cybersecurity, including mesh technology. Gartner predicts that the cybersecurity network will support more than half of the digital access management requests by 2025.
And what about the generalized experience? These technologies tie together the experiences of customers, employees, and users. With human interactions increasingly moving to the virtual realm, companies need such tools. Gartner predicts that organizations providing a generic experience will be able to outperform competitors on key metrics within three years.
Intelligent Composite Business means that applications and packaged business capabilities are treated as separate functional blocks accessible through an API. They can be developed internally or provided by vendors, and the new structure will combine the business capabilities of individual packages and databases. This approach will enable companies to quickly reconfigure their business.
Besides, analysts point to a huge demand for the automation of repetitive manual processes and tasks. At the same time, companies are moving from automating individual tasks to automating processes with multiple tasks, as well as functional automation of several processes, and even automation at the level of the business ecosystem.
Analysts believe that an accessible IT operating model will be another trend in 2021 as it frees employees and customers from having to do business in a specific location. This model acquired particular importance during the pandemic. Gartner predicts that by the end of 2023, 40% of organizations will be adopting the new model for virtual and physical interactions with customers and employees.
According to research by Gartner, only 53% of AI projects go from prototype to production. Therefore, another trend will be to provide a robust framework that will create the basis for designing, scaling, and moving new AI systems into production.
If you want to read more about engineering trends, don't restrict yourself.