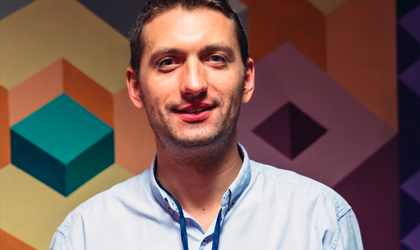 The crisis caused by Coronavirus intensifies the need for RPA technology in order to automate critical business processes. Automation Pill, one of the leading providers of automation solutions in Romania, launches a campaign to help companies implement automation robots for free, to overcome disadvantages and challenges caused by the effect of COVID-19.
Automation Pill encourages Romanian companies to opt for digital transformation by implementing RPA (Robotic Process Automation) technology, to automate meticulous and repetitive tasks, which consume time, and to reduce costs. Companies that are interested in benefiting from this program, are asked to fill in the form on the Automation Pill website and will be contacted for the free implementation of the automation program.
"The crisis has come with new challenges, as some industries are suffering severely, such as tourism, HoReCa, the retail industry and many others. Thus, we want to help the business environment as much as we can by offering free software robots to companies, to help relieve them of some of the repetitive tasks that happen daily, so that they can focus on recovering from this crisis and developing their business." Says Daniel Tilă, co-founder of Automation Pill.
The Automation Pill team works together with Romanian companies to automate essential processes, quickly improving operational efficiency, customer experience and even maintaining business continuity. The advantage of the services offered by Automation Pill is that the team of specialists help define the processes that can be automated, considerably reducing the waste of time and money for companies without having to go on the spot.
The results of an efficient RPA process can include substantial cost reductions, increased productivity and other strategic benefits, giving companies a significant competitive advantage. But the process can also present challenges, such as changing the company's culture, redistributing and training employees and even rethinking business models.
"Company workers often do not realize what these repetitive processes mean, as they are already embedded in their daily routine. There are a few simple elements that define such a process and whether it is worth automating. Automation can be extremely beneficial in many companies, but most employees or managers fear that the robot will complicate things. In reality, things are at the opposite pole, so we intend to conduct a series of workshops and training events, to help companies become more aware of these benefits." Says Daniel Tila.
RPA offers significant improvements in productivity, as it increases in transaction processing, replacing human resources from recurring and repetitive tasks. Thus, RPA technology can be applied in a wide range of industries, Automation Pill providing solutions for companies in sectors such as: retail, fintech, medical and more.
"As a small team, we know that saving time and energy out of repetitive tasks means a team focused more on what really matters. Automation Pill was there to help. They designed and adapted Deby for us, a robot dedicated to reducing some of our manual routine tasks related to bad debt processing. After a couple of months testing, Deby turned out to be a true help and this made us confident to keep exploring more automation opportunities with the support of AutomationPill." Says Antonio Eram, founder and CEO at Netopia Payments.
Process robotization is the implementation of a technology that allows companies to configure software or even a "robot" to capture and interpret existing applications to process a transaction, manipulate data or trigger decisions and communicate with other digital systems.