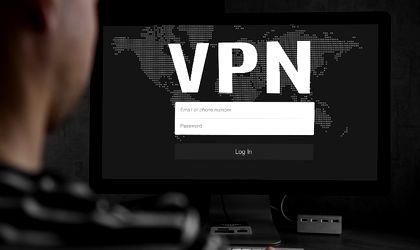 We found Astrill to be among the most cutting-edge VPNs available. It is both secure and reliable thanks to its many protection options. You'll have a better idea after reading this Astrill VPN review.
Astrill uses four different security protocols, two of which—OpenWeb and StealthVPN—were developed in-house. Astrill is at the forefront of VPN security because it uses OpenVPN and WireGuard, two of the best-standardized options available.
One of the best things about Astrill VPN is that it is the only VPN provider that works in China, which means that you can easily access any Chinese geo-restricted website or app from wherever you are with Astrill VPN. It is an excellent star on Astrill shoulders because no other VPNs truly work in China.
However, we had to analyze every angle to see if Astrill is one of the best VPN providers. Let's dive right into that and see how good Astrill is and if it is worth recommending to others.
Astrill VPN Features
When it comes to features, Astrill VPN is hard to beat. Features include :
AES-256 encryption
Port forwarding
Kill switch
DNS and IP leak protection
Safe access to the dark web without Tor
Onion-Over-VPN
5 simultaneous connections
Leak prevention, website filtering, ad blocking, and a kill switch are some of the extra features available. The SOCKS5 proxy and port forwarding options are handy for torrent users.
Astrill VPN Protocols
Astrill comes with four great connection protocols:
OpenVPN
WireGuard
StealthVPN
OpenWeb
OpenVPN and WireGuard are the two most significant protocols, and they both have their strengths and weaknesses. You can strike a great balance between standard and bespoke security by combining them alongside internally developed options like StealthVPN and OpenWeb.
Other protocols, such as Cisco IPSec, IKEv2/IPSec, L2TP/IPSec, and OpenConnect, can be manually configured as well.
Astrill VPN Speed
When it comes to internet speed, Astrill is the best. Its long-distance connections are fantastic, and you won't have any trouble doing internet duties. Even with its short-distance connections, you can get the best upload and download speed, and its ping is very low.
As you can see, the download and upload speeds I am getting with Astrill are literally amazing. Also, notice the ping rate, which is very low. This is exactly the kind of service that a user wishes to have when they're paying such a high price.
Astrill VPN Pricing
One of the most important aspects to consider while choosing a VPN is pricing. Although Astrill is impressive, it comes at a high price. The price tag makes this VPN the priciest option available. At its cheapest, it costs $12.50 per month, and if you want Astrill VIP, you'll have to pay twice that.
Astrill offers the same features across all its price plans, but it charges an additional $5.00 per month for a Private IP address.
One Astrill subscription can be used on up to five devices at once. On the other hand, if your router supports the OpenVPN protocol, you can set up the VPN on your router and enjoy unlimited simultaneous connections.
Furthermore, unlike competing VPN services, Astrill does not provide a free trial or a money-back guarantee. So, there is no trial period available prior to the subscription.
Payment options for Astrill VPN include major credit cards (Visa, Mastercard, and American Express), debit cards (Discover), PayPal, and a few more (but not cryptocurrencies). Although buying a VPN using cryptocurrency is useful if you want to remain anonymous online and avoid disclosing your financial details, this can be a drawback.
Astrill VPN Servers
Astrill's vast and diverse server network is entirely physical. Although it is global in scope, it focuses primarily on Asian destinations. Really cool to see this in action! This isn't the largest network, but users shouldn't have any trouble getting through.
Astrill's server network is extensive, spanning 300+ servers in 106 locations in 55 countries.
Server Locations:
Africa: 2 Countries
Asia: 13 Countries
Europe: 36 Countries
North America: 3 Countries
Oceania: 2 Countries
South America: 2 Countries
Supported Platforms
Astrill VPN works with all the popular platforms and some unusual ones like BlackBerry. There are no browser add-ons, but a router-based version is available for whole-house security. Astrill's installation instructions are comprehensive and work for any system or device.
Astrill VPN supports the following platforms:
Windows
macOS
Linux
Android
iOS
ASUS routers
Tomato routers
DD-WRT-capable routers
Unblocking
Unlike other VPNs, Astrill's apps don't have a dedicated section for bypassing geo-restrictions on popular streaming services like Netflix, Amazon Prime Video, Disney's streaming services, and more. That can make gaining access to a given site more challenging, as multiple attempts may be required.
That wasn't an issue with US Netflix, though, as Astrill successfully unblocked it with all the location servers we tested. Astrill was also successful with other Netflix libraries, and we had no issue in unblocking BBC iPlayer, Amazon Prime, or Disney Plus, either.
If you can only unblock one service, make it US Netflix, since it can block a long list of VPNs.
Jurisdiction and Logging Policy
Astrill is headquartered in Seychelles and does not participate in any major intelligence-sharing alliances like FVEY (5, 9, or 14 eyes). This assures creditability to Astrill's commitments to user privacy and confidentiality.
Those concerned with privacy can rest easy with Astrill VPN's simple approach. Despite its "strict no-logs policy," it does store some user data and connection logs to ensure smooth operation.
Astrill typically only keeps logs for the time period of an active VPN connection.
Astrill's practice of keeping IP addresses on file is less than ideal. This information is stored temporarily while you are connected to the VPN and is then discarded.
This prevents any downtimes in the app without compromising your personal security. Astrill requires this data to limit the number of devices that can connect to a single Astrill account, but it is a requirement of all VPNs.
Additional Tools
One of the unique offerings by Astrill is its privacy tools for users. These tools are:
Verdict
Astrill provides an amazing and reliable VPN service by utilizing AES-256 encryption, the latest VPN protocols, and a distributed network of physical servers.
The VPN's primary strength is its ability to bypass Chinese censorship completely, as well as its emphasis on providing optimal performance throughout Asia. When it comes to preventing censorship and protecting your data online, Astrill is unparalleled.
Users who download files via BitTorrent will like the service's strong P2P functionality, which is enabled by fast download speeds, protection from government surveillance, and jurisdiction in Seychelles.
When it comes to streaming, Astrill holds its own as well. In addition to being compatible with Netflix in the United States, Astrill is also able to easily access Hulu, Amazon Prime, HBO Max, BBC iPlayer, and any other major streaming service.
Based on our testing, we conclude that Astrill VPN seems to be a pricey service with an opportunity for development. It's undeniable that it can mask your IP address and increase your online privacy thanks to its robust tools and security features. When it comes to unblocking content in China, this VPN is the best of the best. After reviewing all of the critical aspects, this is one of the best VPN services and a recommended VPN for users.