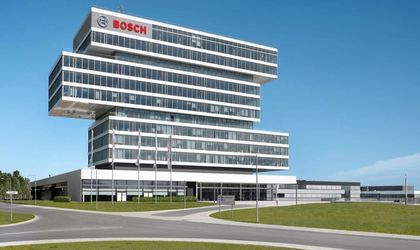 Artificial Intelligence will transform everything in our homes, in traffic or at work, in the not-so-distant-future. Smartphones are already equipped with intelligent voice controllers, and doctors are using AI to diagnose medical conditions. However, even if intelligent systems are already in use, most Germans (85 percent) still have no clear idea of ​​the purposes for which the AI is currently used, according to a Bosch survey.
Almost the same can be said about how the public understands what AI is. Although most of the respondents (82 percent) know the term "artificial intelligence", over half of them (53 percent) have only a vague idea of ​​what it means.
These are the results of a representative survey conducted by Bosch and the Innofact Market Research Institute before the AI ​​CON Symposium, held in Renningen, near Stuttgart.
Speaking about AI CON, where more than 200 experts discussed the opportunities and challenges of AI, Dr. Michael Bolle, director of the Digital and Technological Division at Bosch, said: "The more intelligent systems shape our daily life, the more important is to present people with the benefits of these systems and thus encourage the acceptance of this key technology. We have to convey the message that people will control the AI."
No fear of robots
An example of how AI can benefit people is automated management. Bosch strives for road transport to be carried out without emissions, accidents and stress. Since currently 9 out of 10 accidents are attributed to human errors, intelligent technology could use AI primarily to prevent these accidents. Linked production is another area representative of AI. In an intelligent factory, people and cars collaborate as a smart team. Robots will relieve people of difficult and dangerous tasks and learn from experience. This will reduce the workload for people.
The Bosch survey revealed that a large number of Germans believe it could accept such a situation. Two-thirds of respondents, 67 percent, believe that production and mobility will have enormous gains from artificial intelligence. Respondents say they are open to working with a robot if they will take over routine tasks. Half of respondents could imagine such a situation and devote their leisure time to social or creative activities. Opinions on the use of AI varies with age, and people aged between 18 and 29 are the group that sees AI applications as potentially useful for smartphones and households.
Investigating safe, robust and explainable artificial intelligence
Bosch set up the Bosch Center for Artificial Intelligence or BCAI in early 2017 to expand AI skills. An important part of the BCAI mission is to explore the rules on which machines teach and what conclusions they draw from these lessons. In order to promote young talents in this field, Bosch will first award Bosch for Young Research Researchers in the field of AI for the first time, along with a sum of EUR 50,000.
"We are researching the safe, robust artificial intelligence that can be explained. The AI will enhance people's abilities, "says Professor Thomas Kropf, President of Bosch Division for Advanced Research and Engineering. By the end of 2016, Bosch joined forces with science, business and government partners to set up Cyber ​​Valley and stimulate research into artificial intelligence.
Speaking at AI CON, Professor Bernhard Scholkopf, director of the Max Planck Institute for Intelligent Systems in Tubingen, said: "Science and industry are working together in Cyber ​​Valley to create an ecosystem to achieve the highest quality of AI research "Cyber ​​Valley aims to turn research results into real-world industrial applications as quickly as possible, attract highly qualified researchers from around the world to Baden-Wurttemberg and train and keep experts in the AI.
Extending the network, enhancing knowledge sharing
BCAI and Cyber Valley Research Alliance has organized AI CON for the first time this year. The event brought together top industry and research experts from AI to explore the possibilities and challenges inherent in this technology. The conference was attended by Bosch experts Dr. Michael Bolle and Dr. Christoph Peylo (BCAI Director), Professor Bernhard Scholkopf, World Planning Authority of the Max Planck Institute for Automated Learning, as well as speakers at Carnegie Mellon University in the United States, ETH University Zurich, Switzerland and Austria, Israel and the UK.
Survey Structure: For this important study commissioned by Bosch, the Innofact Market Research Institute interviewed 1,022 people in Germany aged between 18 and 69. The poll was conducted in October 2018.