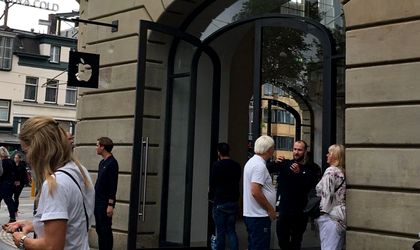 An Apple store in Amsterdam's Leidseplein square was evacuated and temporarily closed after an iPad battery exploded, Dutch media reported.
Local fire authorities reported that there was no smoke at the scene, but the iPad was believed to have possibly leaked some harmful chemical vapor.
According to 9to5Mac, there have been other "thermal events" involving iPhone batteries in Switzerland in Spain this year.
Apple uses rechargeable lithium-ion batteries in devices, like most other major companies. However, these types of batteries are prone to explosions if the thin layer that keeps electrodes from touching is breached or if the flammable electrolyte inside gets too hot. This can happen in case of production error, damage, design flaws, off-brand charges or other causes.