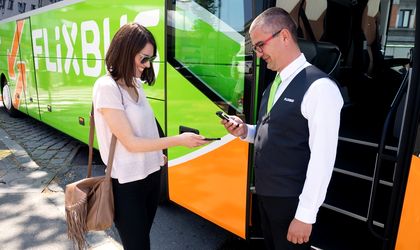 Starting today, Romanian companies will provide Apple Pay services for their clients, to help simplify and secure mobile payments.
Companies such as Orange Romania, Mastercard, UniCredit Bank Romania, Revolut or Flixbus have launched the service for all of their clients or partners.
Visa said that cardholders in Romania would now be able to use Apple Pay as a result of the expansion of their service in 13 European countries. Launched for the first time in Romania with Banca Transilvania, ING Bank, Orange Money, Revolut and UniCredit Bank, Apple Pay is available on iPhone, Apple Watch, iPad and Mac.
Mastercard and its partners – Banca Transilvania, Edenred, Monese, Revolut and UniCredit Bank – Romanian consumers will be able to pay via the Apple Pay service. Soon, clients of the Romanian Commercial Bank, OTP Bank, Raiffeisen Bank and Sodexo will also be able to use this service.
Through Apple Pay, consumers will be able to make fast and convenient purchases in both physical stores and online stores. Apple Pay will be available for all Mastercard cardholders in Romania, Bulgaria, Croatia, Cyprus, Estonia, Greece, Latvia, Liechtenstein, Lithuania, Malta, Portugal, Slovakia and Slovenia.
For Orange Romania, with Apple Pay on iPhone, Apple Watch, iPad, and Mac, customers can easily and quickly shop in stores, apps, and websites. Security and privacy are at the heart of Apple Pay, so when a Apple Pay debit card is used, the card numbers are not stored on the device nor on Apple's servers. Instead, it assigns a unique device number that is encrypted and securely stored in the security element of the device being used. Each transaction is authorized with a unique security code and a dynamic allocation.
Apple Pay is easy to set up, and users have access to Orange Money's special offers to obtain debit cards.
Apple Pay for all UniCredit clients
Apple Pay can be used by all UniCredit cardholders at all terminals in Romania that allow contactless payments or anywhere in the world where contactless payments are accepted where they can pay with Apple Pay: using Face ID or Touch ID; through Apple Watch; online in apps or websites that accept Apple Pay, selecting Apple Pay as your payment method when you finish your order and then using your Face ID or your own Touch ID.