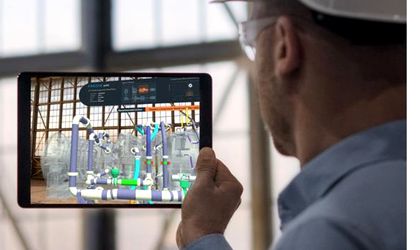 ams OSRAM, a global leader in optical solutions, today announced that it will open a research and development center in Bucharest, Romania. The company expects to hire approximately 30 professionals by mid-2023 to focus on the research and development of integrated circuitry to deliver state-of-the-art solutions focusing on the consumer segment.
"This new R&D center in Bucharest will strengthen our global network of 40-plus research & development centers," said Dr. Reiner Jumpertz, Vice-President and General Manager, Business Line Custom Module Solutions. "Bucharest is known to be a talent hub of highly-skilled professionals that have the technical expertise and qualifications to work on innovative technologies. We expect to hire both experienced professionals and to recruit new talents, including internships." 
The company is recruiting over 30 engineers for the development of integrated circuitry for various application areas in the consumer segment
ams OSRAM has open positions for layout and design engineers, including design verification, for both senior and junior level. The center is expected to focus on technology for consumer applications including sensor technology for smartphones, wearable technology for fitness and exercise, 3D authentication and payment.  
The new R&D office enjoys a central location in the capital city and offers multiple amenities, including a relaxation room with gaming facilities such as play stations and football tables. Current and future employees benefit from training programs in Romania and abroad, a hybrid work schedule, life and private health insurance.