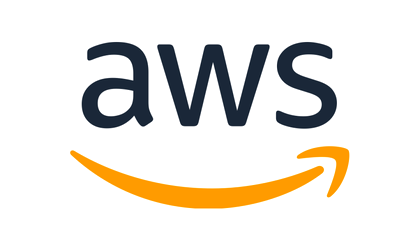 Amazon Web Services (AWS) announced the opening of its first office in Bucharest, Romania. The new office is part of AWS's ongoing investment in Central Eastern Europe as the company expands its team supporting the growing number of customers and partners in Romania. AWS account managers, partner managers, solutions architects, and many other staff positions will support Romanian organizations of all sizes as they transition to AWS.
Avira, Biroul Asiguratorilor de Autovehicule din Romania, Bit Soft, BITSoftware, City Insurance, Enel Romania, Nova Power & Gas, Superbet, The Third Iteration, Thinslices, UiPath, and many more are amongst Romania's top enterprises and fastest-growing startups, which are using AWS to grow and reinvent their businesses. Customers in Romania run everything on AWS from mobile, web, and social applications to development and test environments, Big Data analytics, enterprise business applications, Internet of Things (IoT), Artificial Intelligence (AI) and Machine Learning (ML), and mission-critical workloads.
"Romania is an incredible talent pool of highly skilled and creative IT professionals, speaking multiple languages and developing important applications. Additionally, it is home to many notable Romanian companies and rapidly growing startups, which are leading the way in digital innovation," said Przemek Szuder, AWS Central and Eastern Europe Leader. "With Bucharest, Cluj-Napoca, and Iasi being among the fastest-growing IT hubs in Europe, Romania is a great place to do business and we look forward to continue expanding our local presence."
Romanian government representatives welcomed the news of the opening of the AWS office in Bucharest. Minister of Finance, Alexandru Nazare, said:
"We are pleased that AWS opened its latest office in Romania. This announcement reaffirms the country's position as an attractive place to invest, powered by a high volume of local talented developers. This latest investment by AWS follows the EU's recent investment decision to host the EU Cybersecurity Competence Center in Romania, and further reinforces our country's position as a European center of innovation. It will also boost the adoption of advanced cloud-based technologies such as Artificial Intelligence, Machine Learning, and Internet of Things while helping to ensure secure use across the EU's technology sector."
The new office follows the launch of the AWS Development Center in 2018 and an Amazon CloudFront Edge Location in 2020 – both located in Bucharest. The Development Center is home to AWS teams working on key technologies for the Amazon Elastic Compute Cloud (Amazon EC2) service. Amazon CloudFront is a fast content delivery network (CDN) service that securely delivers data, video, applications, and application programming interfaces (APIs) to customers globally with low latency and at high transfer speed.
Romanian AWS Partners welcomed the opening of the new office. With tens of thousands of Independent Software Vendors (ISVs) and Systems Integrators (SIs) around the world, AWS Partners help businesses accelerate their journey to the cloud. The businesses can take full advantage of all that AWS has to offer, providing their customers with business, technical, marketing, and go-to-market (GTM) support. Romanian AWS Partners such as AllCloud, Bittnet, Dendrio, Endava, and Evozon are working with enterprise, startup, and public sector customers, helping them migrate to AWS, deploy mission-critical applications, and provide a full range of monitoring, automation, and management services for customers' cloud environments.
AWS supports developers in the region, together with Romanian AWS Training Partners, Bittnet and Fast Lane CEE, to deliver classroom and digital based training. Instructors with the AWS Authorized Instructor Program deliver AWS Training Partner courses. AWS customers have the benefit of advancing their technology skills by engaging with AWS Training programs and content, which are provided by instructors with local knowledge of the market, culture, and employment environment.
For many years, AWS has supported the Romanian startup and technology community by bringing programs like AWS Activate to the country. AWS Activate provides startups with the resources they need to get started on AWS – including up to $100,000 (USD) in credits, training, and support, as well as contact with incubators, accelerators, and venture capital firms, such as Catalyst, Early Games, Gapminder, Impact HUB, Neogen, RocaX, SeedBlink, Startarium, Techcellerator, and Transilvania IT. Some of the startups using AWS services to innovate, lower costs, and grow in the cloud are 123 FormBuilder, Blugento, Elrond, Kinderpedia, and Themeisle.
With the rapid adoption of AWS among developers, startups, and enterprises across Romania, communities have launched AWS-focused user groups with over 1,100 active users in Bucharest, Cluj-Napoca, and Iasi. User groups are peer-to-peer communities, which meet regularly to share ideas, answer questions, and learn about new services and best practices across industries. Those looking to join the AWS user groups can visit https://aws.amazon.com/developer/community/usergroups/europe.
AWS continues to invest and support the Romanian education systems with AWS Educate, a comprehensive program for building skills in cloud computing with students age 16 and older. AWS Educate member institutions include Babes-Bolyai University, Polytechnic University of Bucharest, University of Oradea, and Valahia University of Targoviste.