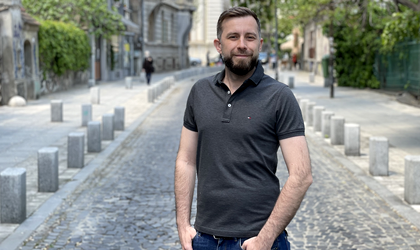 The hybrid work system highlighted the importance of intelligent software robots based on Robotic Process Automation (RPA) technology, given that the need for creative solutions and activities has increased, and remote work has become essential for the success of any business. Currently, 23.7% of small and medium-sized enterprises in Romania confirm that they need software robots to accelerate the digitization of the business and increase operational efficiency by automating operations, shows a survey initiated by Tailent, the local company known for the development of intelligent software robots that allow companies to automate a wide range of operational processes and democratize access to Robotic Process Automation solutions.
Almost half (47.4%) of the companies that participated in the Tailent survey believe that intelligent software robots are useful to eliminate repetitive actions and to increase the operational efficiency of an organization. At the same time, almost 30% of companies believe that the use of software robots can lead to an increase in the efficiency of remote work, to a faster development of the company and to an acceleration of digitalization, with positive effects on the evolution of the business.
For almost 53% of respondents, the main advantage of software robots for the company would be increased operational efficiency, followed by reduced costs (31.6%) and increased sales (18.4%), offering the company development opportunities in new areas. In addition, 39% believe that the team would benefit from the support of RPA technology to leave boring and repetitive tasks to intelligent software robots, and almost 24% say that employees will be able to engage in more creative activities. Only 8% believe that the team may be reluctant to integrate technology into the company's operational processes and 29% believe that there may be some concerns that software robots could replace certain positions in the company.
"Although there is sometimes a perception that intelligent software robots could completely replace certain jobs, the reality is that they only come to the aid of existing teams and support people to evolve professionally, dealing with activities more relevant to them and their company. Nearly two-thirds of small and medium-sized companies surveyed confirm that adopting Robotic Process Automation technology would give employees the opportunity to learn new things", says Mario Popescu, CEO Tailent.
A quarter of small and medium-sized companies in Romania have already "hired" software robots
RPA is an industry that has accelerated strongly in recent years, and Romania has already become an important global provider of solutions based on this technology. 24% of small and medium-sized companies participating in the Tailent survey already use automation technologies, and half say they are considering integrating RPA technology into their business this year or in the future. However, half of the companies consider that the main barrier in the implementation of intelligent software robots is the high cost – although over 47% say that they consider it a feasible and advantageous investment in relation to the benefits -, and over 36% believe that they will face a lack of training of employees regarding the adoption and use of RPA technology.
"Tailent's mission is to democratize access to intelligent software robots, especially for SMEs, and to change the paradigm that RPA technology is reserved only for corporations. Robots based on Tailent solutions are very accessible from an investment perspective. Companies can create an unlimited number of robots using Tailent Automation Platform (TAP) and get them up and running right away, and if there are no specialists in the company who can develop software robots, this activity can be done by Tailent IT partners", explains Mario Popescu.
Tailent has signed a series of partnerships in the past year, part of a wider expansion process carried out both in Romania and in new markets in Europe, Central and South America, USA and Asia. At the same time, Tailent has recently partnered with payment technology company Visa in the Marile Afaceri Mici initiative, to bring digitalization solutions closer to startups and small and medium-sized companies in Romania.
The Tailent survey was conducted online in April, among the representatives of 136 small and medium-sized companies in Romania.