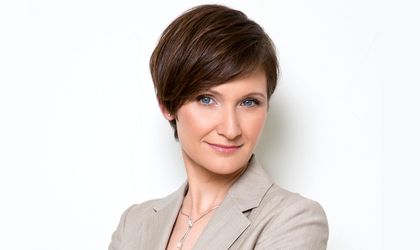 Aleksandra Babic, Vice President for B2B and Product Marketing Mastercard Europe, an expert with a comprehensive understanding on market development dynamics and knowledge on leveraging insights to design powerful solutions, will be taking the virtual stage at Techsylvania 2021, one of the most important technology events in Eastern Europe. Ms. Babic will be talking about innovations and solutions that are able to drive small business growth in the current context.
"Over the past year and a half, as we were all facing tremendous change of life as we knew it,, businesses, especially micro and small ones, also needed to adjust to the new environment to stay afloat and relevant for their customers. We at Mastercard are dedicated to empowering every business, so we have created solutions to unlock potential and keep businesses moving forward together with issuers, fintechs and other partners. I am looking forward to speaking about some our small business' initiatives and solutions at this September's event, and proud to share the stage with many amazing professionals championing innovation in their fields", said Ms. Babic.
As vice president for B2B and product marketing for Mastercard Europe, Aleksandra leads regional B2B events, issuer, merchant and partner marketing, as well as product marketing focusing on cross-functional initiatives across the product and sales lifecycle in order to develop, support selling and communicating Mastercard solutions and driving B2B thought leadership. She is also responsible for the Europe's Research & Insights function.
In her 12+ years with Mastercard, Aleksandra held various positions in marketing and communications in Europe and in the Middle East and Africa across brand, consumer, partner and product marketing, communications, and research and insights. Prior to joining Mastercard, she worked in marketing functions across different industries including Philip Morris, General Motors, and A1 telco, focused on driving changes and setting up marketing and communications foundations in the new territories.
The 8th edition of Techsylvania will take place between September 22-23, with the workshops, conferences, competitions, satellite events, funding programs and presentations happening exclusively online, on the Hopin platform. Tickets and the program are available at www.techsylvania.com.